GBP/USD Price Forecast – British Pound Consolidates Near Overnight Lows
British Pound likely to decline further on strong bearish fundamentals.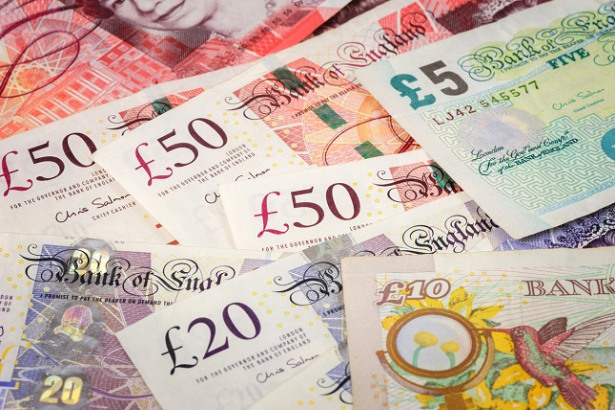 GBPUSD yesterday opened positive and traded range bound but closed with a significant loss as North American market hours saw the pair take a sharp fall moving all the way till mid 1.28 handle. While U.S. market didn't have any high impact macro data updates last night, U.S. 10-yr Treasury bond yields saw a sharp upside boost with increase nearly by 1% and this caused the pair to take a sharp downside move, given the fact that this pair is already pressured by Brexit stalemate. While the pair was already in bear's territory, now that the pair has declined below 1.29 handle there is little to no chance for the price to move back above 1.30 handle in near future.
US Dollar Supported By Upbeat U.S. T-Yields
Despite being pressured by the dovish stance of U.S. Fed on rate hike plans for 2019, the US dollar has been continuing to grow positive in broad market for the seventh consecutive session today. Dollar index which measures the strength of U.S. Greenback against six major global currencies rose above 97 handle for the first time since December 2018 which also added to USD's strength in the broad market.  Weak U.K. macro data and increasing uncertainties on Brexit proceedings ahead of upcoming U.K. Parliament meeting on Feb 14, 2019, is adding dovish fundamentals to British Pound in the broad market. As of writing this article, GBPUSD pair is trading at 1.2867 up by 0.14% on the day.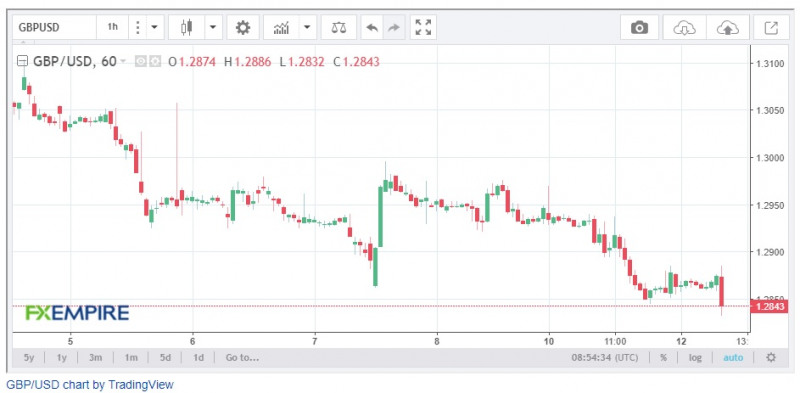 The pair is now on consolidative action near overnight lows as investors await a speech from Bank of England Governor Market Carney for directional cues. If his speech displays neutral tone similar to post MPC conference or if he expresses positive opinion the pair will erase overnight loss and move back above 1.29 handle while dovish comments will lead to pair testing support at 1.2850 handle. When looking from a technical perspective, the path with the least resistance moving forward is to the downside. Price action overnight lead to already existing bearish grip on GBP strengthening even further while price action remains well below 20, 50 & 100 MA's similar to yesterday. Stochastic and RSI Momentum indicators have breached oversold region which supports further downside action for rest of the day.
Please let us know what you think in the comments below