Natural Gas Price Prediction – Prices Drop but Hold Support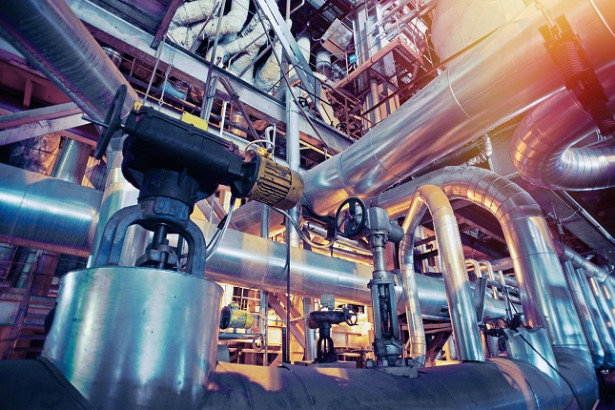 Natural gas prices dropped on Monday losing more than 3% and slipping down to support, despite a smaller than expected draw in natural gas inventories reported last week. Prices bounced at support, even though the weather is expected to be warmer than normal over the next 8-14 days according to NOAA.
Technical Analysis
Natural gas prices slipped to support seen near a horizontal trend line that comes in near 2.90. Resistance is seen the 10-day moving average at 3.23. Short term momentum reversed and is negative as the fast stochastic generated a crossover sell signal. The fast stochastic is printing a reading of 7, below the oversold trigger level of 20 which could foreshadow a correction. Momentum as reflected by the MACD (moving average convergence divergence) histogram is printing in the red with a downward sloping trajectory which points to lower prices.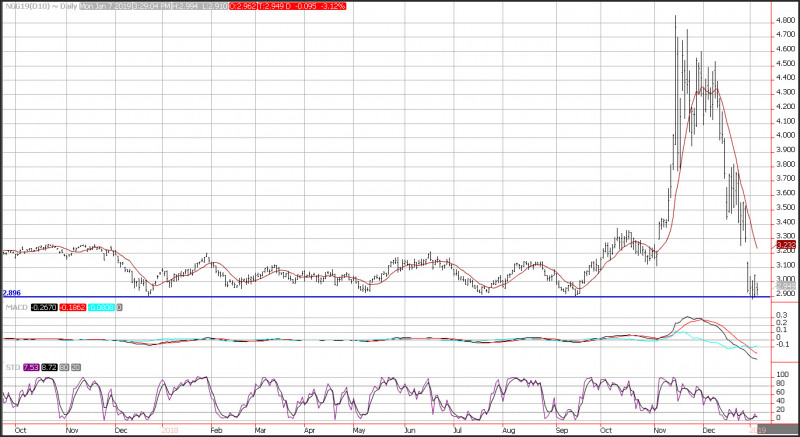 Supply falls
The EIA reports that the average total supply of natural gas fell by 1% compared with the previous report week. Dry natural gas production remained constant week over week. Average net imports from Canada decreased by 3% from last week. Demand falls, driven by decline in residential and commercial consumption. Total U.S. consumption of natural gas fell by 16% compared with the previous report week, according to the EIA. The largest decrease in consumption came in the residential and commercial sectors, where natural gas use declined by 25% with warmer-than-normal weather across the Lower 48 states. Natural gas consumed for power generation declined by 11% week over week. Industrial sector consumption decreased by 3% week over week. Natural gas exports to Mexico decreased 2%.
The EIA Reported that Inventories Declined Less than Expected
The EIA reported on Friday that working gas in storage was 2,705 Bcf. This represents a net decrease of 20 Bcf from the previous week. Expectations were for a decline of 48 Bcf. Stocks were 450 Bcf less than last year at this time and 560 Bcf below the five-year average of 3,265 Bcf. At 2,705 Bcf, total working gas is below the five-year historical range. The 5-year average of prices is 3.07.