Natural Gas Price Prediction – Prices Tumble Ahead of Inventory Report
Inventories are expected to rise by 107 Bcf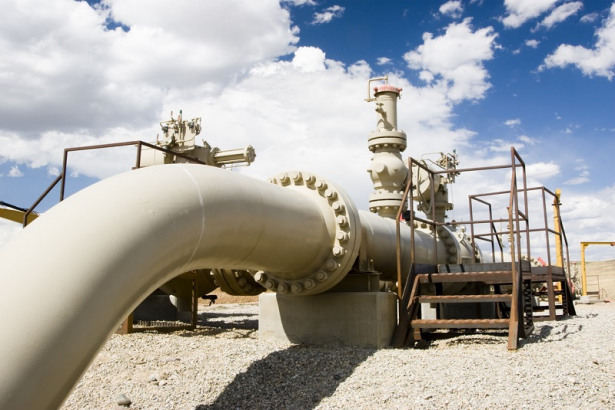 Natural gas prices tumbled on Wednesday ahead of the Department of Energy's inventory report which is scheduled for Thursday. Expectations are for a 107 Bcf build in natural gas inventories according to Estimize. Last week the EIA reported a 106 Bcf building in stockpiles which was in line with expectations. The weather is expected to be cold in the west and warm in the southeast over the next 6-10 days, but after that the weather is expected to be more mild, which might reduce demand during a shoulder period.
Technical Analysis
Natural gas prices tumbled on Wednesday, dropping 2.7%, diving through support level which is an upward sloping trend line that connects the lows in April and the lows in May and come in near 2.57, which is seen as short term resistance. Support is seen near the May lows at 2.51. Short term momentum is negative as the fast stochastic continues to tumble. The current reading on the fast stochastic is 16, below the oversold trigger level of 20 which could foreshadow a correction. Medium term momentum is turning negative. The MACD (moving average convergence divergence) index is poised to generate a crossover sell signal.
Power Generation Demand is Expected to Rise
The EIA forecasts that US total utility electricity generation from natural gas-fired power plants to rise to 37% from 35% in 2018 and to 38% in 2020. EIA forecasts that the share of electricity generation from coal will average 24% in 2019 and 22% in 2020, down from 27% in 2018. The nuclear share of generation was 19% in 2018, and EIA forecasts that it will stay near that level in 2019 and in 2020. The generation share of hydropower averages 7% of total generation in EIA's forecast for 2019 and 2020, similar to 2018. Wind, solar, and other nonhydropower renewables together provided about 10% of electricity generation in 2018. EIA expects they will provide 11% in 2019 and 13% in 2020.