Precious Metals Fundamental Analysis – November 2 – November 6, 2015 Forecast – Gold, Silver & Platinum
Updated

: Oct 31, 2015, 22:00 UTC
•
4
min read
Analysis and Recommendations:   Precious metals markets finished lower last week after the U.S. Federal Reserve left open the possibility of a rate hike in December. December Comex Gold closed at $1141.70, down $21.10, or 1.81%. December Comex Silver finished at $15.54, down $0.29, or 1.86%. January NYMEX Platinum closed the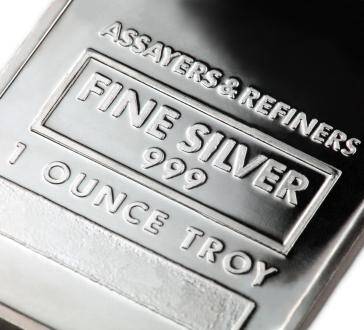 Analysis and Recommendations:
Precious metals markets finished lower last week after the U.S. Federal Reserve left open the possibility of a rate hike in December. December Comex Gold closed at $1141.70, down $21.10, or 1.81%. December Comex Silver finished at $15.54, down $0.29, or 1.86%. January NYMEX Platinum closed the week at $986.50, down $15.20, or -1.52%.
The Fed left its benchmark interest rate unchanged as expected, but it also surprised investors by making a direct reference to its next meeting in its statement.
"In determining whether it will be appropriate to raise the target range at its next meeting, the committee will assess progress – both realized and expected – toward its objectives of maximum employment and 2 percent inflation," it said.
The Fed also dropped a warning on global economic slowdown, a step which some believe, brings the central bank closer to a rate hike. The hawkish Fed statement raised the probability of a rate hike in December to 50 percent, up from 30 percent before the statement, according to the Fed Funds futures contract.
The Fed news drove up the U.S. Dollar, fueling the selling pressure in the precious metals complex. Losses were limited because later in the week, the U.S. delivered weaker GDP, housing and consumer spending reports. This diminished some of the hope for a rate hike, while driving the dollar lower for the week.
Traders should expect a volatile week with the strong possibility of a two-sided trade. The direction of the markets especially gold will be determined by the movement by the U.S. Dollar.
The week will start with traders reacting to China's manufacturing PMI and non-Manufacturing PMI reports. A reading below 50 will be bearish for Chinese stock markets and indicate a contraction. This could pressure the dollar because it may give the Fed a reason to postpone a rate hike although it said in its statement that the global economic slowdown was no longer a concern. This could give the precious metals a boost. Better-than-expected readings could pressure gold.
The U.S. will also deliver its ISM Manufacturing PMI data on Monday. Once again a reading below 50 will likely be bullish for gold because it will indicate a weakening economy.
Several Fed members will also speak this week, setting up the possibility of volatile reactions to their comments. Traders will be looking for any guidance as to the timing of the Fed rate hike which is now set at 50/50 for December.
The week ends with the U.S. Non-Farm Payrolls report. A better-than-expected reading should be bearish for the precious metals complex because it will give the Fed more fire power to increase rates in December.
Whether gold and silver rally or break over the near-term will be determined by how investors interpret the economic data. Bullish traders calling the economy weak because of lower-than-expected reports could be disappointed because the Fed is only looking for the economy to expand at a 'moderate pace'.
FxEmpire provides in-depth analysis for each currency and commodity we review. Fundamental analysis is provided in three components. We provide a detailed monthly analysis and forecast at the beginning of each month. Then we provide more up to the data analysis and information in our weekly reports.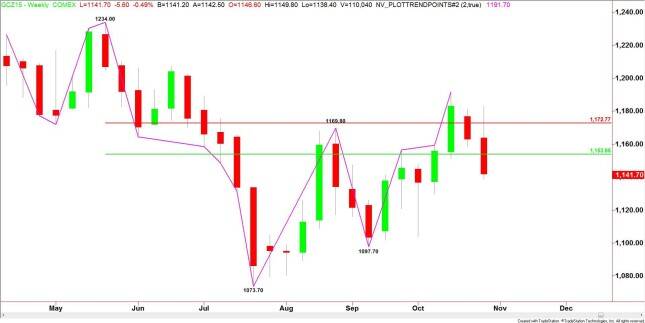 Weekly December Comex Gold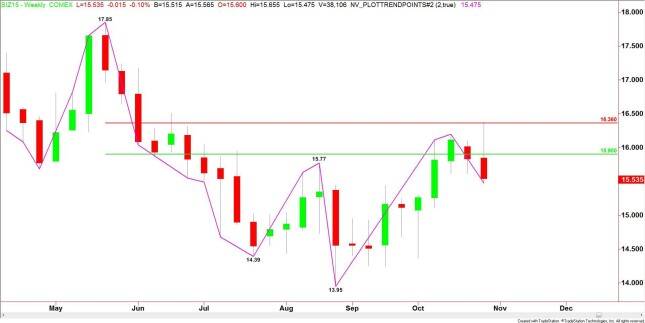 Weekly December Comex Silver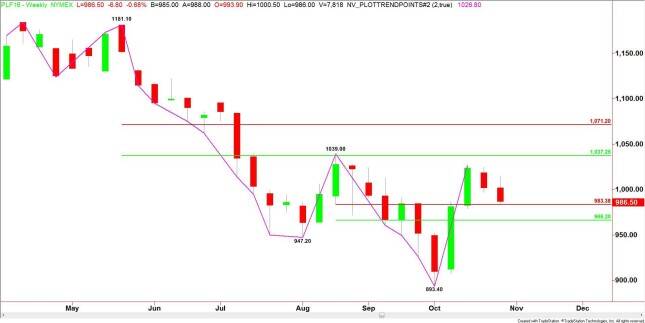 Weekly January NYMEX Platinum
Major Economic Events for the week:
Date Time Curr Events Forecast Previous
Mon Nov 2

11:00am ET

USD

ISM Manufacturing PMI

50.0

50.2

1:00pm ET

USD

FOMC Member Williams Speaks

Tue Nov 3

11:00am ET

USD

Factory Orders m/m

-0.8%

-1.7%

Wed Nov 4

6:30am ET

USD

FOMC Member Brainard Speaks

9:15am ET

USD

ADP Non-Farm Employment Change

183K

200K

9:30am ET

USD

Trade Balance

-42.7B

-48.3B

11:00am ET

USD

Fed Chair Yellen Testifies

USD

ISM Non-Manufacturing PMI

56.6

56.9

11:30am ET

USD

Crude Oil Inventories

3.4M

3:30pm ET

USD

FOMC Member Dudley Speaks

8:30pm ET

USD

FOMC Member Fischer Speaks

Thu Nov 5

9:30am ET

USD

Unemployment Claims

263K

260K

USD

FOMC Member Dudley Speaks

USD

Prelim Nonfarm Productivity q/q

0.1%

3.3%

USD

Prelim Unit Labor Costs q/q

2.2%

-1.4%

10:10am ET

USD

FOMC Member Fischer Speaks

2:30pm ET

USD

FOMC Member Lockhart Speaks

Fri Nov 6

9:30am ET

USD

Average Hourly Earnings m/m

0.2%

0.0%

USD

Non-Farm Employment Change

179K

142K

USD

Unemployment Rate

5.1%

5.1%

5:15pm ET

USD

FOMC Member Brainard Speaks

Sat Nov 7

12:10pm ET

USD

FOMC Member Williams Speaks
Don't miss a thing!
Sign up for a daily update delivered to your inbox
Sponsored Financial Content