US Stock Market Overview – Stocks Slip Led Down by Financial and Energy
Mixed financial results from Goldman and Citi weigh on financials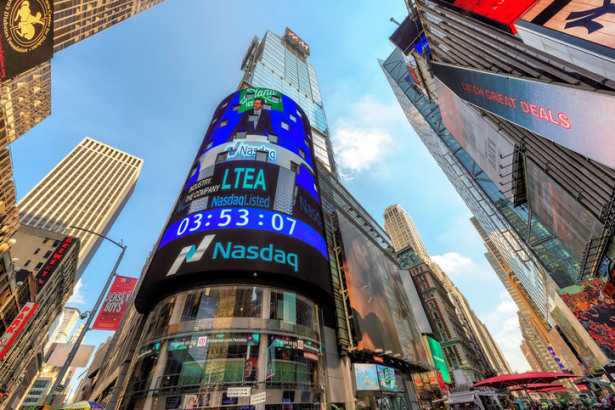 US stocks moved lower on Monday, reversing some of the gains experienced on Friday especially in the financial space. Friday, market a positive day for the financials which have rallied more than 14% since January. On Monday, Goldman Sachs reported mixed earnings, but traders appeared to focus on the top line miss. Citigroup also reported better than expected bottom line numbers, but the miss on the top line help weigh on the financial sector.
All three major indices closed Monday in the red, but the losses were subdued, as the worst performers were the Nasdaq and the Dow Industrials both down 0.10%. The Chicago Fed's Evans was on CNBC on Monday telling investors that rates could remain unchanged for another 18-months. Nearly all sectors were lower led down by energy and financials. A drop in crude oil prices weighed on the energy sector. Consumer staples bucked the trend and were the only sector that closed in the black. Staples are a defensive sector which does not bode well for the overall stock market.

Technology Stocks Have Surged During the Last 60-days
Despite the lower close on Monday, all sectors are higher during the last 60-days. The best performers are the technology space, which is up 18.6% over the last 60-day period this is followed by Cyclicals which is higher by 11.6%. The worst performer over the past 60-days is healthcare which is higher by 3%.
Bank Earnings Were Mixed
Goldman Sachs reported a beat on the bottom line as the financial gian bank kept compensation in check, but its revenue came in below expectations as sales from its institutional client's division dropped by 18%. Shares of Goldman dropped 3.8%, posting its biggest one-day decline since December 21, 2018. Additionally, Citigroup earnings topped expectations as the company repurchased more than $4 billion in stock. However, a 20% drop in fixed income trading which include the equity division contributed to a 2% fall in overall revenue. The mixed results follow better than expected financial results from JP Morgan Chase on Friday. The entire banking sector received a boost Friday but most of those gains evaporated on Monday.
Fed Speak Shows Dovish Outlook
Chicago Fed President Charles Evans did an interview on CNBC saying that he would be okay if rates where unchanged until the Autumn of 2020 to help buoy inflation. Evans said he wouldn't categorize the Fed's December 2018 rate increase as a mistake. Evans said that the Fed's preferred inflation gauge core personal consumption expenditures index rose to 2% in May 2018 but has had trouble maintaining that level, and dipped during the balance of 2018. Evans said he would be comfortable allowing the inflation rate remains above the 2% PCE core level for an extended period which would help iron out the periods were inflation is lower than average.