Rock Band Nirvana NFTs Go to Auction on Kurt Cobain's Birthday
Updated

: Jan 23, 2022, 13:27 UTC
•
2
min read
Legendary rock band Nirvana NFT auction goes live on 20th February as art and entertainment join sports to drive the NFT market.
Nirvana was an American rock band formed back in 1987. Following lead singer Kurt Cobain's suicide in 1994, however, Nirvana disbanded. In spite of this there remains a huge following for a band that had been named one of the 100 greatest artists of all time by Rolling Stone.
NFTs and the Music Industry
The NFT market continues to have a stellar start to the year. A marked increase in interest comes amidst an extended sell-off across the crypto market.
Leading NFT marketplace OpenSea has seen NFT sales hit record highs in January. According to Dune Analytics, OpenSea has seen January Ethereum (ETH) trading volume hit $4.56bn with more than a week to go before the end of the month. The surge in activity this month has surpassed August's previous ATH of $3.43bn and follows a December rebound from a November dip to $2.37bn.
While Bored Ape Yacht Club and Mutant Ape Yacht Club sit at the top of the OpenSea rankings, based on last 30-day trading volumes, sports, music, and film have also seen strong demand.
This month, Tarantino and Secret (SCRT) launched the sale of 7 Pulp Fiction NFTs titled "Secret NFTs". On the sports stage, U.S sports franchises the NBA and the NFL have seen a surge in trading activity. From the music industry, NFTs are nothing new. Warner Music had entered the NFT space early last year.
With the surge in NFT interest and activity, film makers and music icons are joining the NFT revolution.
Iconic Rock Band Nirvana to Auction NFTs
This week, news hit the wires of Pop Legendz auctioning images and artworks of American rock band Nirvana. Fans and NFT collectors can view the NFTs on Rarible (RARI). The auction is scheduled to start on Kurt Cobain's birthday, 20th February. NFTs on offer include images, image edits, and GIFs of the band back in 1991.
Minimum bids for images and colored images are 1 ETH and 67 ETH for GIFs. With Ethereum having tumbled to sub-$3,000 levels in the latest crypto market crash, demand for the NFTs are likely to be even higher than previously anticipated.
At the time of writing, RARI was up by 3.56% to $9.336. Near-term, a move back through to $10.00 levels would bring January's current month high $23.08 into play. A breakout from $25 levels would then give RARI a run at its August high $37.33. RARI struck an ATH $41.68 in April 2021.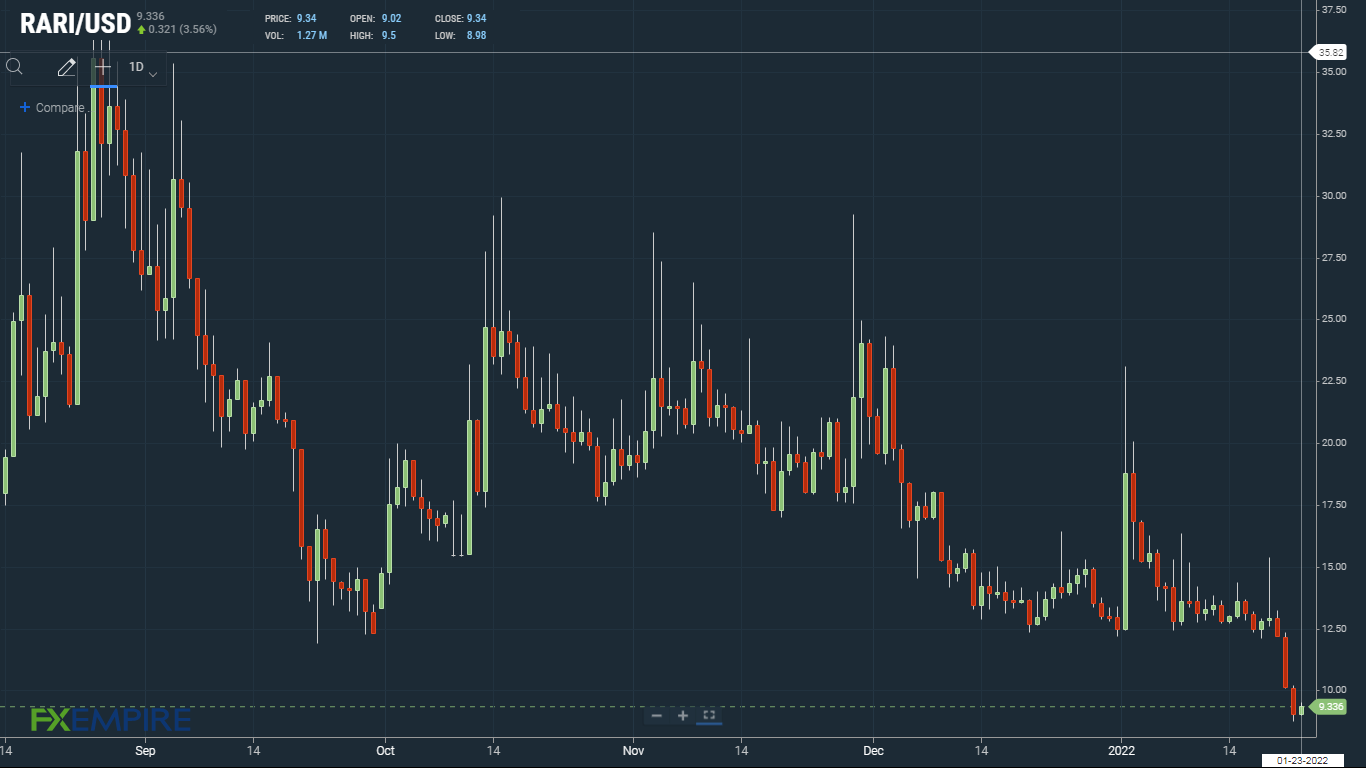 Don't miss a thing!
Sign up for a daily update delivered to your inbox
Sponsored Financial Content