South Korean Regulators Look Beyond Borders as Regulators Widen the Net
Updated

: Jan 3, 2022, 15:59 UTC
•
2
min read
The South Korean government steps forward as regulators globally take greater interest in cryptos, Web-3, NFTs, and the Metaverse.
In the New Year, news hit the wires of Indian authorities searching 6 crypto exchanges on the suspicion of tax evasion. One of the exchanges was Binance-owned WazirX.
Crypto Regulatory Activity Builds
Binance has also been in hot water with regulators in recent weeks. Just last week, Binance got on the wrong side of the Ontario Securities Commission. A reported miscommunication came following a Binance decision to withdraw its application for a Singapore license. Reportedly, Binance failed to meet the Monetary Authority of Singapore's AML and KYC requirements.
Other governments are also clamping down as trading activity rises. Away from trading activity, governments are also looking at NFTs, the Metaverse, and more.
In December, the People's Republic of China was back in the news, this time in relation to the Metaverse. Momentum has been building, however, with the Chinese firms Huawei Technologies Co, NetEase, Tencent, and Hisense amongst firms applying for metaverse-related trademarks.
It remains to be seen whether approvals are forthcoming. The PBoC's AML unit reportedly views virtual assets as a pathway to illegal activity, facilitated by the isolated nature of NFTs and metaverse-based items.
When considering the heightened regulatory chatter, it's a natural progression for other regulators to step forward.
South Korea Breaks Down Crypto Boundaries
Today, news hit the wires of South Korea's Ministry of Economy and Finance introducing new laws in relation to crypto holdings.
Residents with overseas deposits of more than 500m Korean Won need to notify their jurisdiction tax director of their holdings. This is a capture-all, with residents also needing to disclose crypto assets. At 2023, a 20% virtual assets income tax will reportedly come into effect.
It's one more hit for the crypto market that has faced harsh measures from China and other governments. The South Korean government's latest move is not to ban crypto trading but is likely to impose measures to reign in cavalier crypto trading activity.
Interestingly, the news coincided with Samsung's move into the NFT space.
Market Reaction Muted
At the time of writing, there was little reaction to the news. Bitcoin (BTC) was down by just 0.13% to $47,244.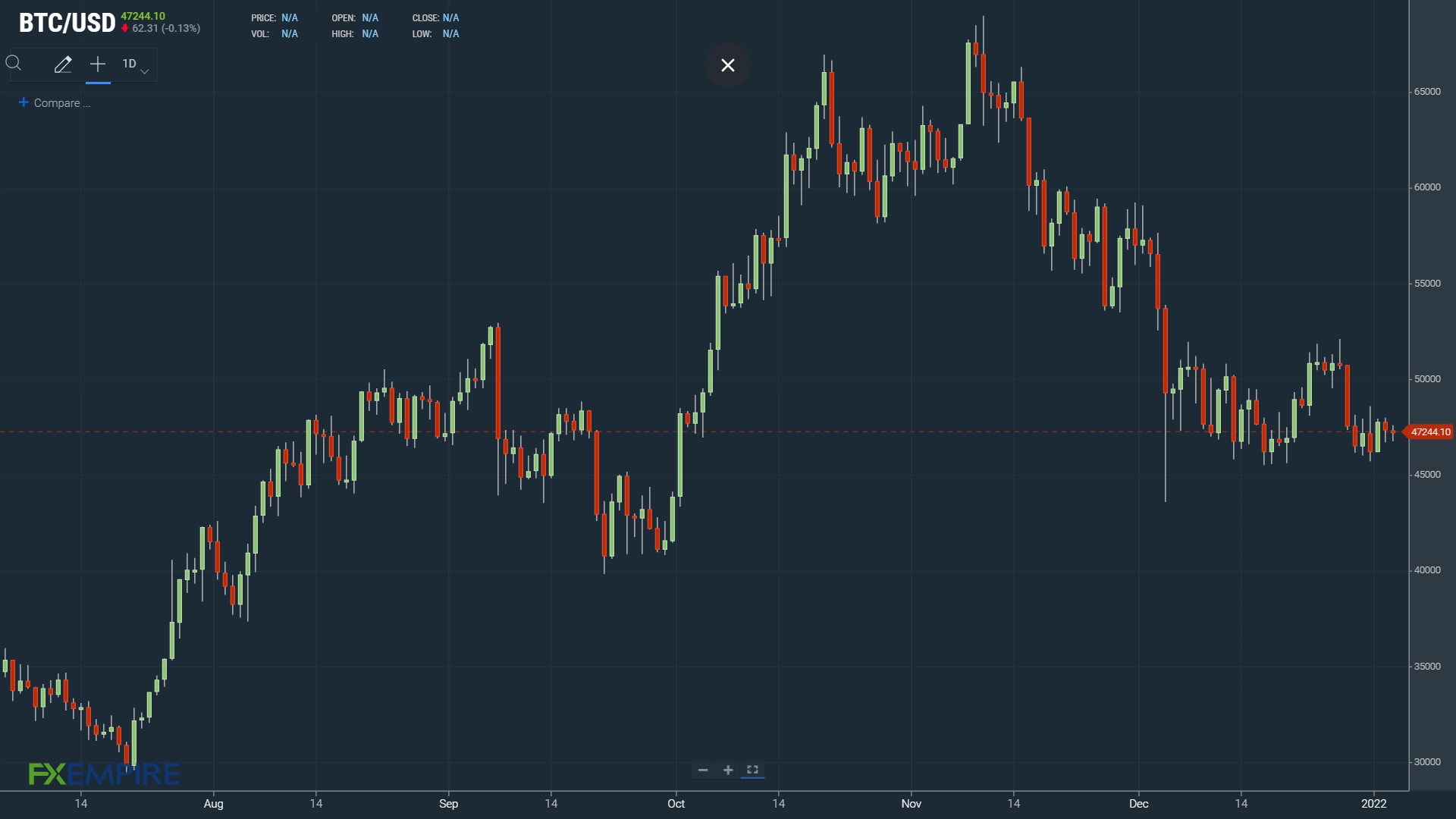 For more seasoned investors, however, 2018 and the global regulatory clampdown may bring into question the bullish sentiment towards 2022.
Don't miss a thing!
Sign up for a daily update delivered to your inbox
Sponsored Financial Content