U.S Mortgages – Back in Reverse, But Will It Last?
Mortgage rates were down again last week, though it remains to be seen whether the downward trend can continue.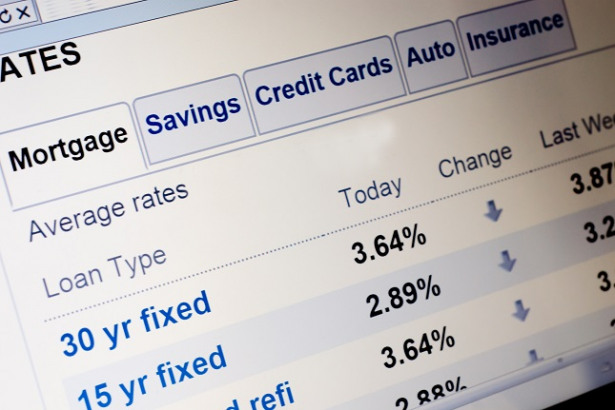 Mortgage rates resumed a downward trend in the week ending 19th July, to leave mortgage rates down in six of the last 8-weeks, according to figures released by Freddie Mac.
While the trend was downward through the week, the moves were relatively minor compared with some of the weekly fluctuations, with the general trend in mortgage rates over the last 8-weeks an unexpected positive for prospective home buyers and even for existing home owners looking to refinance.
Economic data released out of the U.S through the week included a rebound in industrial production in June, supporting a pickup in manufacturing activity in Philly, according to PMI numbers released on Thursday and steady manufacturing activity in NY State, with the Beige Book reflecting an upbeat U.S economy going into the 3rd quarter.
Elsewhere, retail sales figures didn't disappoint, though particularly weak housing sector data released on Wednesday will have been a concern on the supply side, June building permit and housing starts on the slide, housing starts tumbling by a whopping 12.3%.
While labour market continues to tighten and the shortage of skilled workers becomes an ever increasing issue, the lack of wage growth continues to be the stumbling block for the U.S worker. Falling mortgage rates will be considered a positive, though the inventory side of the equation continues to be an issue for prospective home buyers, with limited supply and rising demand likely to further inflate house prices, particularly if mortgage rates continue to hold steady.
FED Chair Powell's testimony to Congress on Tuesday and Wednesday pointed for rate hikes to continue on a 3-monthly basis, which suggests that the recent downward trend is unlikely to continue through to the end of the year, with policy normalization supporting a move through to 5% levels, though much will depend on the trade war and what impact there will be on the U.S economy.
The upbeat sentiment towards the U.S economy would have normally seen U.S Treasury yields rally, but U.S Treasuries have seen a significant rise in demand in recent months, with concerns over the trade war with China and the U.S President's diplomatic skills weighing on risk appetite. At some point, one would expect the trade war to come to an end and, once it does, rising interest rates and a positive economic outlook, assuming the trade war doesn't cause too much damage, spells one thing for prospective home owners and for those looking to refinance.
Freddie Mac weekly average rates for new mortgages as of 19th July were quoted to be:
30-year fixed rate loan decreased from 4.53% to 4.52% in the week, while up from 3.96% a year ago.
15-year fixed rates slipped from 4.02% to 4.00% in the week, while up from 3.23% from a year ago.
5-year fixed rates rose from 3.86% to 3.87% over the week, while up from last year's 3.21%.
Mortgage Bankers' Association Rates for the week ending 13th July were quoted to be:
Average interest rates for 30-year fixed, backed by the FHA, fell from 4.80% to 4.78%, reversing the previous week's rise.
Average interest rates for 30-year fixed with conforming loan balances increased from 4.76% to 4.77%.
Average 30-year rates for jumbo loan balances decreased from 4.68% to 4.66%.
Weekly figures released by the Mortgage bankers Association showed that the Market Composite Index, which is a measure of mortgage loan application volume, fell by 2.5%, reversing the previous week's 2.5% increase, week-on-week.
The Refinance Index increased by 2% in the week ending 13th July, partially reversing the previous week's 4% slide that had seen refinance mortgages at their lowest level since December 2000, with the refinance share of mortgages recovering from 34.8%, which had been the lowest share of mortgages since August 2008, to 36.5%.
For the week ahead, economic data is on the heavier side once more and, while we can expect July's private sector PMI and June durable goods orders to influence yields through the week, of greater interest may well be June existing home sales and new home sales figures that are due out on Monday and Wednesday.
Following the slide in housing starts, new home sales could reflect a lack of supply, following May's 6.7% jump, which may well add further upward pressure on house prices, particularly if existing home sales reflect an unwillingness of existing home owners to upgrade.
Housing sector numbers are unlikely to have an impact on yields and ultimately mortgage rates however, while certainly influencing prospective buyers' budgets and options, with the stats and of greater significance, chatter from the Oval Office likely to be the key driver.
Home buyers may be hoping for an extended trade war to pin back mortgage rates and, while recent economic indicators have yet to show any negative effects from the trade war, wishing for a full blown trade war does have its pitfalls, particularly when considering the recent upward trend in consumer prices and anticipated rising in consumer prices as a result of the ongoing trade war.