Ayrex Review 2017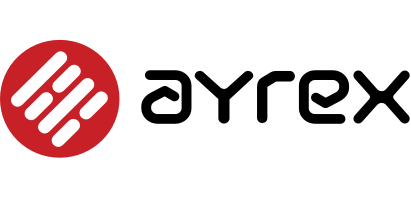 Ayrex video Review
Ayrex is an innovative binary options broker that is based currently in Charlestown, Nevis on the islands of St. Kitts and Nevis. Established in 2014 and owned by Advanced Binary Technologies Ltd,. While Ayrex was a relatively unknown binary options broker when it first started its operations, it has begun to earn a reputation as a very professional and transparent broker within the online trading community. This is hardly surprising as Ayrex has always had transparency as one of its key business objectives. The broker is also known to be a client orientated broker that is responsive to the needs of its clients.
Ayrex Reliability – Is Ayrex a Scam?
A brand name belonging to Advanced Binary Technologies Ltd, Ayrex is an upcoming binary options broker that has been around since 2014. Based on the islands of St. Kitts and Nevis, this broker has managed to win the hearts and minds of many traders even though it is an unregulated broker. How this firm managed to achieve this is a no brainer as they have proven to be exceptionally transparent in the way they operate.
In an ultra competitive industry such as the binary options industry, regulatory oversight plays a huge role in the acceptability of the broker by the trading community. An unregulated broker such as Ayrex is at a huge disadvantage as many traders tend to view regulation as being the yardstick for gauging a broker's reliability. However, Ayrex's case proves that an unregulated broker can prove to be as reliable if not more reliable than most regulated brokers.
When it comes to judging a broker's reliability, it is always better to take a holistic approach. The main reason why many regulated binary options brokers are regarded as reliable is due to the fact they are required by the regulatory agency to operate in an ethical and transparent manner. For Ayrex's, this has never been an issue for the broker as it has always made transparency one of its primary objectives. In addition to being transparent, Ayrex has also proven itself to be responsive to the needs of its clients.
One of the ways Ayrex demonstrated that it responds and willingly caters to the needs of its traders is through the development of its proprietary trading platform. This platform was designed the way it is today is ensure that traders will face no difficulty in operating it.
Another way in which Ayrex has been able to demonstrate its reliability is through its customer support services. The support services are available 24 hours a day throughout the entire trading week. Traders who are in need of assistance can always get in touch with the support team through the various channels of communication supported by Ayrex.
Hence despite the fact that Ayrex is currently an unregulated broker, this has in no way diminished the reliability of the broker in any way. Nevertheless, Ayrex has already submitted its application for regulatory oversight to the relevant authorities and it is only a matter of time before they also become a regulated broker like many other leading brokers in the industry.
Trading Platform
In order to give their traders a fulfilling trading experience, Ayrex has developed their own proprietary trading platform that eliminates any delays in the execution of trading transactions. Designed with an ultra slick user interface, traders can execute any trading decisions with just a single click of the mouse hence making the platform ideal for fast paced trading such as 30 seconds or 60 seconds options. The simplicity of the trading platform also makes it easy for traders to navigate around the trading screen. There is also a manual which traders can download to help them familiarize with various functionalities of the trading platform. In case practice is first required, traders can also make use of the free demo platform provided by Ayrex.
Unique Features
Despite its simplicity, Ayrex's trading platform also comes with the handy early closure feature. This feature lets trader close their trade before its designated expiry time.
Trade Types
With the Ayrex's trading platform, traders can trade up to 3 different types of binary options. They include the:
Classic High/Low Options
One Touch Options
Short Term Options
The short term options enable traders to trade with expiry times as short as 30 seconds and as long as 5 minutes.
Trading Accounts
Trading account choices are limited to a standard type trading or an Islamic type account. The minimum initial deposit requirement is just $5. For deposits ranging from $100 to $499, traders will receive a deposit bonus of 10%. For deposit of $500 to $999, the bonus ranges from 10% to 20%. And for deposit of $1000 and above, the bonus can go up to as high as 30%. Traders however will not receive any bonus if their deposit is less than $100.
Payout Ratios
The payouts offered by Ayrex are in line with the industry standard and go as high as 89%. However, the average returns are more likely to be in the range of 80% to 83%. No rebates are offered for trades which close out of the money.
Asset Index
As for the underlying assets which are available for trading, Ayrex has a relatively modest number of assets totaling around 50 plus types of assets. The asset classes covered consist of forex, stocks, indices and commodities.
Customer Support
For customer support, the services at Ayrex are available 24 hours a day 5 days from Monday to Friday. Traders can get in touch with the support team through email, live chat or the telephone.
Pros
30% maximum bonus level
Customer Oriented Broker
High returns of up to 89%
Trading Signals provided
User Friendly Trading Platform
Cons
Bonus profit limited to $200 (applies only to the NO deposit bonus)
No Localized Support
Only 3 Option Types Available
Unregulated
Conclusion
In an industry where hundreds of trading platforms are virtually identical, Ayrex's new intuitive trading platform makes for a welcoming refreshing change for traders. Their trading platform is well designed and simply puts them one notch above the rest of the brokers in the industry. On top of that, their free no obligation trial makes this broker a pleasure to deal with.