CFDs are complex instruments and come with a high risk of losing money rapidly due to leverage. 79% of retail investor accounts lose money when trading CFDs with this provider. You should consider whether you understand how CFDs work and whether you can afford to take the high risk of losing your money. Capital at risk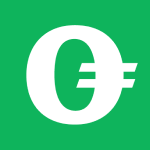 Forex.com International Review 2021
FX Empire sticks to a strict review standards.
Learn how we make money
and
our review methodology.
Forex.com International Main Features
| | |
| --- | --- |
| | NFA (United States), CFTC (United States) |
| | English, Arabic, Russian, Japanese |
| | Currencies, Commodities, CFDs, Indices |
| | $50 |
| | 1:50 (NFA), 1:50 (CFTC) |
| | Market Maker |
Check if...
Forex.com International accepts clients from your country:
CFDs are complex instruments and come with a high risk of losing money rapidly due to leverage. 79% of retail investor accounts lose money when trading CFDs with this provider. You should consider whether you understand how CFDs work and whether you can afford to take the high risk of losing your money. Capital at risk
Forex.com International Full Review
Forex.com is an online brokerage company that allows you to trade a wide range of assets such as foreign currencies, commodities, and stocks. The US-based company is regulated in multiple jurisdictions and operates in a transparent and security-minded manner.
Forex.com is a major platform for trading CFDs in major global markets. The well-regulated brokerage utilizes excellent security features to protect your funds. Forex.com supports more than 4,500 trading products including over 80 foreign currency pairs and a range of equities (stocks), commodities, indices, and cryptocurrencies. At Forex.com, traders can choose between three different account types to optimize spreads or commissions and keep your costs under control.
Note, this is a review of the international CDF and forex trading platform. If you are located in the United States, check out the US Forex.com review.
---
Review sections
---
Investor Protection & Regulations
Forex.com is part of a large company with over $1 billion in assets. It utilizes strong account segregation and security policies to keep customer deposits safe.
Forex.com is owned by GAIN Capital Holdings, a public company based in Bedminster, New Jersey, USA. It operates subsidiaries around the world which are regulated by the Cayman Islands Monetary Authority and financial authorities in the UK, Japan, Canada, Australia, and the United States.
Customer funds are segregated from operating funds and stored at a network of banks. This projects funds from misallocation. Forex.com does not run its own proprietary trading, it only supports its customer's trading accounts.
Parent company GAIN Capital reported over $1.3 billion in assets and liquidity well above regulatory capital requirements.
Tradable Products
Forex.com made its name in forex trading, but also supports indices, equity shares, commodities, and cryptocurrency trades.
You can trade the most popular assets at Forex.com with one account. Forex.com is best known for foreign currency trading. For forex, you can trade 24 hours a day 5 days a week with over 80 currency pairs including some less typical pairs you may not be able to trade elsewhere.
This broker supports 18 indices around the world including measures of markets in Australia, the UK, China, Hong Kong, Japan, Singapore, Switzerland, the US, and across Europe. Trading one of these indices gives you exposure to a basket of popular stocks with one trade.
If you want to zero in on specific companies, Forex.com supports more than 4,500 equities. Like other assets on the platform, you wouldn't be buying and selling shares of stock. Instead, you would trade them in the form of CFDs with competitive spreads or commissions.
The exciting commodities market CFDs at Forex.com include oil, coffee, corn, corn, cotton, wheat, and others. In total, you can trade 11 different commodities with a Forex.com account.
Forex.com gives you access to trading cryptocurrencies like Bitcoin, Bitcoin Cash, Litecoin, Ripple, and Ethereum. There are eight different crypto/currency pairs available to trade.
Account Opening
Opening an account at Forex.com is easy. You can choose between the standard, commission, and direct market access accounts based on your trading goals. It also has a free demo account to test out Forex.com without committing real funds.
A view of the first step in opening a Forex.com account
The account opening process takes about five minutes from start to finish if you have all of your information readily available. You can also save an application and continue it later if you don't have everything you need.
Before registering, choose the account with the pricing model you're interested in. Also note that only the standard account works with Metatrader 5. The commission and direct market access accounts work on the Forex.com platform but not MetaTrader.
For a standard account:
Click the button to open a Forex.com account or a MetaTrader 5 account
Enter your name, birthday, phone number, email, and password to create your online account.
Add your address, citizenship, and taxpayer information on the next page.
The next section asks about your employment status, income, preferred base currency, net worth, and trading experience.
The last page requires acceptance of the Forex.com customer agreement and offers to opt-in to the email list. Once you click submit, you're nearly up and running.
Once your account is processed and approved, which usually takes just a few minutes, you'll get an email with information about logging in and funding your account.
Deposit & Withdrawals Options
You can fund your account through several methods including credit or debit card.
Once you have a live account, you can fund it with a credit card, debit card, or wire transfer. Forex.com does not charge any fees for incoming deposits. If you fund with a wire transfer, however, your bank may charge a fee.
Funding via Visa or Mastercard requires a minimum $50 to a maximum $10,000 (or currency equivalent). Funding is allowed via USD, GBP, or EUR. With a card, your deposit is processed immediately.
If you want to deposit more than $10,000 or simply don't want to use a card, you can fund your account with a wire. Wires take 1-2 business days for processing and are accepted in the same three currencies.
You can request a withdrawal through the same MyAccount section of the website. Deposits are returned to the original funding source with cards used first. If you have any excess funds, you can withdraw via wire and then a bank transfer. Card withdrawals take up to 24 hours and wires take up to 48 hours.
Web & Desktop Trading Platforms
Forex.com works with the web-based platform, mobile apps, and desktop. You can choose between the Forex.com trading platform or MetaTrader 5 for standard accounts.
Wherever you have a connection to the web, you can trade with Forex.com. That includes desktop or web platforms on your desktop or laptop computer or apps for the most popular smartphones.
The Forex.com desktop platform is made for Windows computers and gives you the best features and an overall great experience. This platform is suitable for beginner to expert level traders, though the most advanced traders may prefer the familiar, cutting edge MetaTrader platforms.
Both desktop and web platforms feature multiple workspaces with flexible fields including watchlists, charts, and news.
Forex.com supports both MetaTrader 4 (MT4) and the newer MetaTrader 5 (MT5). For serious traders, this is the way to go. If you plan on making your CFD or forex trading accounts more than a hobby, you'll want to learn these platforms inside and out. Like the Forex.com platform, it is designed just for Windows. Mac users can run Windows apps with additional software, such as Parallels.
The web trading platform includes live charting and many additional tools. Here's a look at recent Bitcoin/GBP prices on the web platform.
No matter what type of computer you use, the web platforms are another easy way to trade. With these, you don't have to download anything and you still get a lightning-fast connection and user experience.
The Market 360 tab brings in relevant news, charts, and other data. Here I added technical analysis indicators and a comparison to another currency pair.
Forex.com supports one-click trading, though you have to turn that on before using it. Most views give you the ability to buy or sell in just a few clicks either way.
The order screen gives you the ability to trade with trailing stops and limits. With an advanced ticket, you can enter a hedging trade at the same time to limit your risk when used well.
The trading screen shows you margin availability and costs as well as minimum spreads so you know what you're paying to trade.
You can also use Forex.com through MetaTrader on the web.
The MetaTrader 4 web platform for Forex.com gives you popular MetaTrader features with your Forex.com account.
Mobile Trading Platforms
Forex.com features several mobile trading options including the Forex.com app for Android and iPhone.
You don't want to be away from your account when you're away from the computer, so Forex.com gives you access to your account through native apps on Android and iOS. If you're on MetaTrader 5, you can use the MetaTrader 5 Android or iPhone app.
Head to your respective app store to download the mobile versions and log in. Once you've signed in, you can monitor your account, make trades, tap into 38 technical indicators, and view live charts.
The Forex.com app dashboard shows your portfolio summary and open positions
Entering trades and getting a confirmation is fast, easy, and straightforward
Charts are flexible and adaptable.
Both apps current have average reviews, with some users saying they can be slow or difficult to navigate. In my experience testing the app on my one-year-old Android phone, the app was straightforward and simple to follow and everything was fast and zippy.
Trading Features
Forex.com offers trading features for users with any level of experience.
While foreign exchange and CFD trading are risky, beginners can get their feet wet and learn the ropes at Forex.com. The demo account is perfect to start, as you can play with tens of thousands of dollars and learn how everything works without risking real money.
Once you fund a live account, you can trade with leverage and margin to further extend your trading power. Margin requirements differ by platform and are displayed on the screens for most trades. Margin requirements start at 0.5% for some assets and are as high as 20% for others.
Trade with extreme care when using margin and leverage. It is possible for your account to go into a negative balance.
Commissions & Spreads
Forex.com allows you to choose between traditional spreads or commissions.
When signing up for your account, you have two main options. The standard account uses spread based pricing. Spreads vary widely by asset. Typical spreads start around 2 pips for the most popular assets and go up to over 100 on others.
Higher volume traders with a focus on spreads can get lower spreads with a commission account. Commission accounts charge $5 per 100k of trades and unlock tighter spreads.
Joining the Active Trader Program gives you interest on available margin up to 1.5% APY and up to $10 in cash rebates per $1 million in trades.
Traders with a minimum recommended $25,000 balance and 100k trade size should consider the Direct Market Access (DMA) account. However, most users are best off with one of the other two depending on your account size and trade volume.
Bonus & Promotions
New accounts get a bonus of 20% of their funded account balance up to $5,000.
When you open and fund a new account, you can get up to $5,000 back as a welcome bonus. To qualify, deposit funds into a new account within 14 days. You'll get 20% of that, up to $5,000 total, as a welcome bonus.
After opening an account, fill out the form here to opt-in. A $25,000 deposit yields the maximum $5,000 bonus.
See the above section to learn more about the Active Trader Program, which includes ongoing cash rebates and other benefits.
Customer Support
Customer support is available by phone, live chat, or email 24 hours a day during market hours.
Sometimes you need a little help. Whether it's figuring out the right way to enter a trade or iron out a question about funding your account, reaching customer support is very easy.
Hours are 3:00 pm GMT on Sunday to 10:00 pm on Friday. Help is there 24 hours a day, so even if you're trading in the middle of the night, help is standing by.
For live chat, go to the Forex.com website. Email support at global.support@forex.com. Or call the US phone number 1-908-315-0653. Support has channels on Twitter, Facebook, and YouTube, but you're better off calling or using live chat for urgent issues.
The website also includes an extensive FAQ section and downloadable guides and manuals for Forex.com platforms.
Research
Forex.com offers enough research resources to help you make informed trading decisions.
To make money with CFDs and forex, you're trading on forward-looking news and economic indicators. Forex.com puts news and technical research at your fingertips when logged in to any of its platforms.
Trading Central features technical insights, market buzz, and analyst views. By digging into news stories and analyzing coverage, Forex.com helps you see what's hot and what's not.
Autochartist helps generate trading ideas and offers additional key market insights.
Autochartist, a popular trading tool, is built into the Forex.com platform and looks for patterns and trading ideas in live market data.
Trader Education
Forex.com offers a library of resources to learn about forex and CFD trading, even without an account.
Not all trading platforms and brokers are friendly to beginner and intermediate traders. Forex.com, however, is great for users of all levels. If you are still on the learning curve, head to the education section for courses, articles, a trading glossary and more.
The education section is great for learning the basics or even more advanced trading skills.
Trading Experience
Beginners and experts alike will find their needs catered to by Forex.com.
Forex.com has been doing this for a while. Over the decades of experience, the Forex.com team has built out platforms suitable for any level of trading experience.
Beginners should start with a demo account before signing up for a standard account. Intermediate to advanced users should consider the commission and direct market accounts.
Each account works with different platforms. For example, you can't use MetaTrader 5 with a commission account. But as you learn more about how forex and CFDs work, you can work your way up the expertise ladder and try out the different tools available to you.
FAQ
Yes, Forex.com is regulated in multiple jurisdictions. As a public company in the United States, it is also regulated by the SEC and other US-based agencies.
Where is Forex.com based?
Forex.com is headquartered in Bedminster, New Jersey, USA.
How does Forex.com make money?
Forex.com makes money through spreads. On some accounts, trading commissions apply as well.
How do I deposit in a Forex.com account?
You can fund an account via credit card, debit card, or wire transfer.
What is the minimum deposit for Forex.com?
The minimum deposit by credit or debit card is $50.
How do I withdraw money from Forex.com?
Withdrawals are made to the same funding method used when depositing to your account. You must maximize card withdrawals before drawing other funds via wire or bank transfer.
What is the max leverage at Forex.com?
The maximum leverage is 30:1.
How do I open an account with Forex.com?
You can open an account in about five minutes at forex.com.
Does Forex.com support MetaTrader?
Yes, Forex.com supports MetaTrader 4 and MetaTrader 5.
Conclusion
Forex.com is a great home for your online trading needs in the foreign exchange and CFD markets.
If you are looking to get into the world of CFDs and forex, Forex.com is a good starting point. It's user-friendly platform, extensive education resources, and transparent nature make it a good choice to learn and trade. But with advanced platforms and account types, even the most experienced traders will likely find themselves happy with the Forex.com experience.

CFDs are complex instruments and come with a high risk of losing money rapidly due to leverage. 79% of retail investor accounts lose money when trading CFDs with this provider. You should consider whether you understand how CFDs work and whether you can afford to take the high risk of losing your money. Capital at risk
See Forex.com International Full Information
Broker General Information
Trading Features
Other Details
| | |
| --- | --- |
| | United States |
| | 1999 |
| | NFA (United States), CFTC (United States) |
| | Yes |
| | 0-50 |
| | Market Maker |
| | MT4, MT5 |
| | English, Arabic, Russian, Japanese |
| | $50 |
| | 1:50 (NFA), 1:50 (CFTC) |
| | Wire Transfer, Credit Card |
| | Wire Transfer, Credit Card |
| | No |
| | No |
| | Currencies, Commodities, CFDs, Indices |
| | Yes |
| | No |
| | Yes |
| | No |
| | No |
| | Yes |
| | No |
Trade With A Regulated Broker