Natural Gas Price Fundamental Weekly Forecast – Traders Focusing On Next Week's Neutral Forecast
Essentially, the forecast is bullish for the week ahead given the heat in Texas and the Midwest, but then the forecast will turn neutral once the eastern U.S. becomes mostly comfortable June 6-10."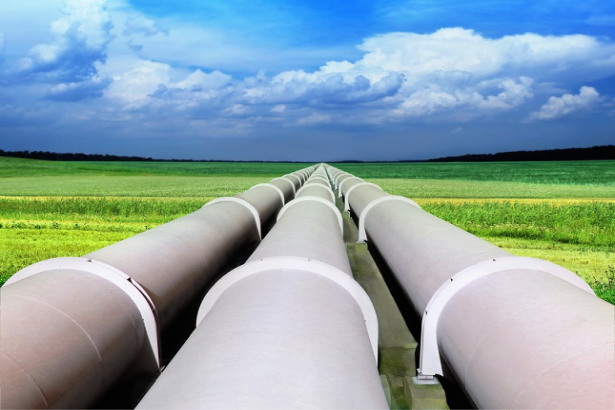 Natural gas closed higher for a third consecutive week, underpinned by weather forecasts calling for hot temperatures across most of the country and a lower than forecast storage build in last week's government report.
July Natural Gas finished the week at $2.963, up $0.0.084 or +2.92%.
On Thursday, the U.S. Energy information Administration reported that natural gas in storage in the U.S. increased by 91 billion cubic feet (Bcf) in the week-ended May 18. Traders were looking for a build of 93 billion.
The EIA data compared with a gain of 106 Bcf in the preceding week and represented a decline of 804 billion from a year earlier and was also 499 Bcf below the five-year average.
Total U.S. natural gas storage stood at 1.629 trillion cubic feet, 33.0% lower than levels at this time a year ago and also 23.4% below the five-year average for this time of year.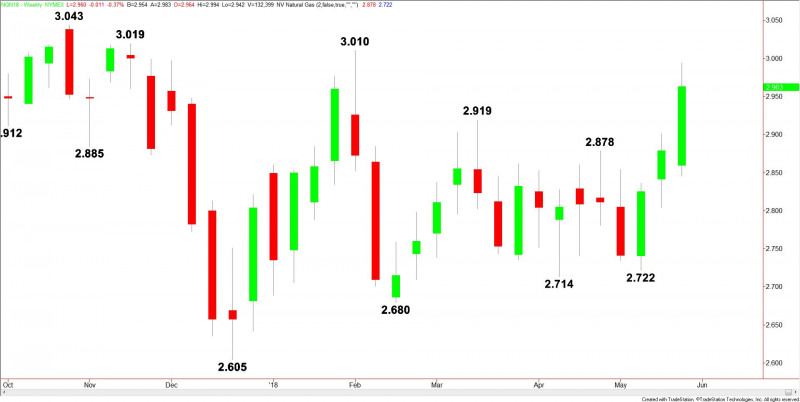 Forecast
This week-end's hot temperatures are old news. Traders are already looking two weeks ahead.
The forecasters were right about the week-end. Temperatures came in hot as advertised. They are also expecting the heat to linger around until at least June 2. However, the current weather data shows mostly comfortable conditions over the East June 6 – 10. This means lighter demand. Demand will be particularly light in the Northeast, but hot in Texas and the South.
Essentially, the forecast is bullish for the week ahead given the heat in Texas and the Midwest, but then the forecast will turn neutral once the eastern U.S. becomes mostly comfortable June 6-10."
Although there was a build the week-ending May 18 and another one expected the week-ending May 25, both should fail to significantly erode the current supply deficit so the uptrend should remain intact.
We could see some lost momentum because of the change to a neutral forecast the second week of June, but I don't see a change in the trend this week.
Technically, the weekly trend is up, but unless there is another round of extremely hot temperatures, buying is likely to be scarce as nat gas approaches the series of tops at $3.010, $3.019 and $3.043.
The major support is the weekly 50% level or pivot at $2.808.