Natural Gas Price Prediction – Prices Rally 7% Closing the Week Up 16%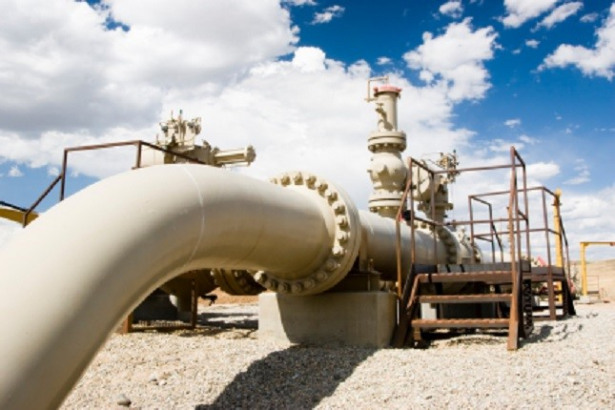 Natural gas prices whipsawed testing support and then surging higher to close up more than 7% on the session.  This weeks roller-coaster ride was rumored to have been driven by a short-squeeze which forced traders that were short natural gas and long oil to dump their positions.  The lower than average inventories combined with colder than normal weather is likely to reduce stockpiles.  Inventories are at the low end of the average range but prices remain well below the 6.25 highs seen in 2014.
Technical Analysis
Natural gas prices rebounded off support near the 10-day moving average at 3.90 and rose throughout the trading session, finishing up more than 7% on the day.  Resistance is seen near this weeks highs at 4.92. Momentum is positive as the MACD (moving average convergence divergence) histogram prints in the black with an upward sloping trajectory which points to higher prices. Momentum as reflected by the fast stochastic is neutral. The retracement of 18% following an 18% up day, leaves prices up 16% on the week.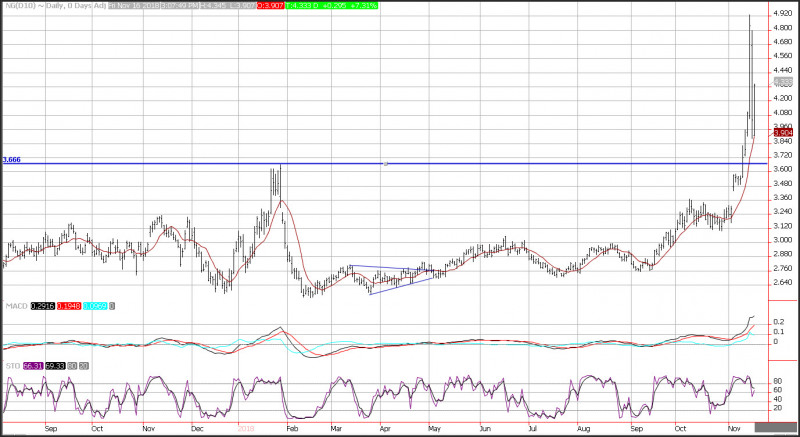 Supply is Unchanged
Supply flat as Canadian imports increase. According to data the EIA, the average total supply of natural gas remained the unchanged averaging 91.3 Bcf per day. Dry natural gas production decreased by 1% compared with the previous report week. Average net imports from Canada increased by 19% from last week. Much of this increase can be attributed to increased U.S. imports from Canada.
Demand Was Robust
Demand rises significantly with higher consumption in the residential sectors. Total U.S. consumption of natural gas rose by 27% compared with the previous report week, according to data from the EIA as cooler-than-normal weather blanketed most of the Lower 48 states. This increase was led by the residential and commercial sectors, where consumption increased by 58%. Natural gas consumed for power generation climbed 16% week over week. Industrial sector consumption increased by 7% week over week. Natural gas exports to Mexico decreased 2%.