Dow Surges Nearly 400 Points, After Trump Calls for Bipartisan Cooperation on Economy
"Hopefully we can all work together next year to continue delivering for the American people, including on economic growth, infrastructure, trade, lowering the cost of prescription drugs," Trump said in a news conference. "The Democrats will come to us with a plan for infrastructure, a plan for healthcare, a plan for whatever they're looking at and we'll negotiate."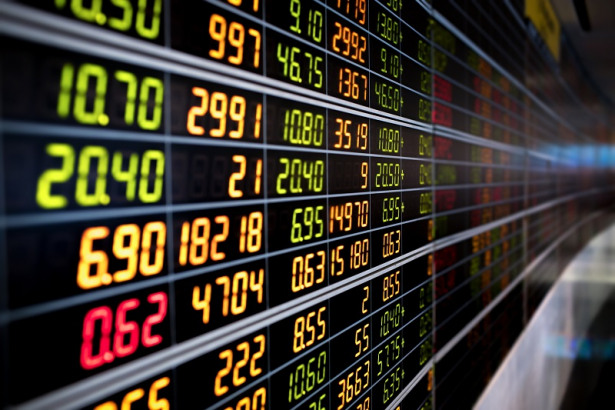 After trading higher most of the session in reaction to the outcome of the U.S. mid-term elections, the major U.S. stock indexes soared at the mid-session after President Donald Trump indicated he is willing to work with Democrats on policy initiatives that would help the economy keep growing.
The early buying was fueled after the mid-term election results met expectations with the Democrats retaking the House of Representatives and the Republicans retaining control of the Senate. This essentially split Congress but the news didn't surprise investors, instead they celebrated it because it lifted the cloud of uncertainty that had been fueling heightened volatility in the stock market since early October.
At 1800 GMT, the benchmark S&P 500 Index was trading 2795.98, up 40.53 or 1.47%. The blue chip Dow Jones Industrial Average was at 25976.58, up 341.57 or +1.33% and the tech-based NASDAQ Composite was trading 7519.99, up 143.23 or +1.94%.
"Hopefully we can all work together next year to continue delivering for the American people, including on economic growth, infrastructure, trade, lowering the cost of prescription drugs," Trump said in a news conference. "The Democrats will come to us with a plan for infrastructure, a plan for healthcare, a plan for whatever they're looking at and we'll negotiate."
Traders turned optimistic after the split Congress was attained because it likely means gridlock, but not in a bad way. It likely will mean the economy will keep humming along with Congress doing nothing and undoing nothing. So President Trump's current economic plans including tax cuts will remain firmly in place. In the meantime, both parties will have the opportunity to work on issues that are beneficial to the Democrats and Republicans including new funding for infrastructure.
Crude Oil Sinks
U.S. West Texas Intermediate and international-benchmark Brent crude oil fell sharply on Wednesday after government data showed a seventh consecutive increase in U.S. crude stockpiles, offsetting a report that Russia and Saudi Arabia are discussing oil output cuts in 2019.
According to the U.S. Energy Information Administration, U.S. crude inventories rose by 5.8 million barrels in the week-ending November 2. This was substantially higher than the 2.4 million barrel estimate. Additionally, crude stocks at the Cushing, Oklahoma delivery hub rose by 2.4 million barrels, the EIA said.
The EIA also estimated that United States producers pumped a record 11.6 million barrels per day during the same week.
The EIA also said gasoline stocks rose by 1.9 million barrels, compared with analyst expectations for a 2.3 million-barrel drop. Distillate stockpiles, which include diesel and heating oil, fell by 3.5 million barrels, versus expectations for a 2.6 million-barrel decline, the EIA data showed.
Earlier in the session, Russia's TASS news agency, citing an unnamed source, said the Russians and Saudis were in early talks about limiting supply in 2019.