Precious Metals Continue Subdued Action Owing To Increased Risk On Trading Activity
Gold and Silver declines as equity and forex markets trade positive but weak USD in broad market helped limit losses.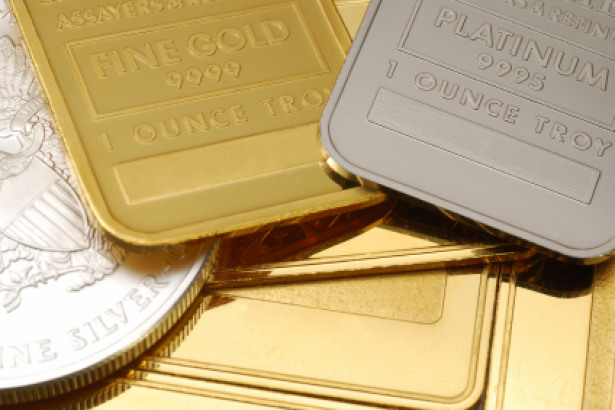 Precious metals price action fell for second consecutive trading session on increased risk appetite over Sino-U.S. trade talk optimism. US President Donald Trump tweeted last night that talks were proceeding in favorable direction which also influenced positive sentiment among global investors. Brexit proceedings also saw positive proceedings as headlines indicates that EU was ready to provide fresh written clarifications on Irish backstop agreement to help PM May push through with parliamentary approval of her Brexit deal all of which has increased risk on trading activity in market greatly denting demand for safe haven assets. While US dollar rebound from lows supported by pick up in US Treasury Yields it didn't amount to much in broad market as political issues in UK market continue to escalate dampening Greenback's recovery in broad market.
Sino-U.S Trade Talk Optimism is Affecting Precious Metals & Crude Oil Market
A bearish scenario is highly positive for dollar denominated safe haven assets regardless of risk on market scenario as weak USD boosts participation from emerging markets which has helped limit downside move significantly despite high level of risk on trading activity over last three trading sessions including today. As of writing this article, spot gold XAUUSD is trading at 1281.60 per ounce down by 0.30% on the day while US gold futures GCCv1 is trading at $1282.20 per ounce down by 0.30% on the day. Investors across the globe are hopeful of positive outcome in Sino-U.S trade talks and even news of temporary truce will give market a bullish boost which could also take the wind out of safe haven assets. However given the fact that no major global issues have found proper resolution yet safe haven assets are expected to have positive long term outlook.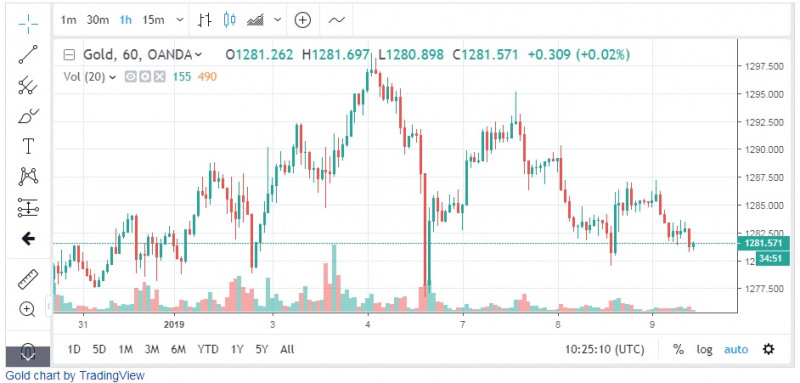 Spot silver XAGUSD is trading at $15.63 per ounce down by 0.15% on the day. Optimism surrounding Sino-U.S talks and positive headlines relating to same is not just affecting precious metals market but also the action in crude oil market. Crude oil which has been gaining positive price action since trading session began post New Year got bullish boost today in both futures and spot market. Both spot & Futures crude oil price was up by more than 2% today as positive outcome would lead to increased activity in Chinese market which is world's biggest crude importer which is supportive of crude oil bulls. Spot US Crude Oil WTIUSD is trading at $50.80 per barrel up by 2.27% on the day.