Coins Available

Accepted Countries

Payment Methods
Based in Hong Kong, Bitfinex is one of the leading cryptocurrency exchanges in the world that is geared towards cryptocurrency investing and trading. It is managed by iFinex Inc and it deals in BTC/USD and 7 other major Altcoins such as Ethereum and Monero. By volume, Bitfinex is currently the largest cryptocurrency exchange in the world, especially when the Central Bank of China decided to impose trading fees on cryptocurrency trading. This, in essence, resulted in Chinese cryptocurrency exchanges being unable to compete with other major cryptocurrency exchanges around the world. The ruling by the Central Bank of China also effectively ended the practice of Chinese cryptocurrency exchanges of "wash trading", a process of reporting artificially inflated trading volumes. As such, Bitfinex is viewed by the cryptocurrency community as one of the more reliable cryptocurrency exchanges around.
Contents
Deposit and Withdrawal Options
Formerly, Bitfinex accepted deposits in the form of cryptocurrencies and fiat currencies. Bitfinex users can deposit & withdraw USD, EURO, GBP and JPY directly to and from their bank accounts, with an estimated waiting time of 5-7 days. At present, the following Altcoins are accepted by Bitfinex for account funding:
Aventus
Bitcoin
Bitcoin Cash
BTG
Dash
Eidoo
EOS
Ethereum
Ethereum Classic
ETP
IOTA
Litecoin
Monero
NEO
OmiseGO
QASH
Qtum
Ripple
Santiment
Streamr
TetherUSD
YOYOW
Zcash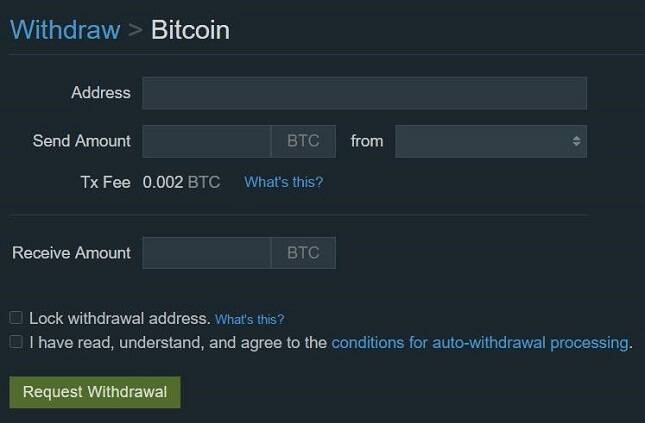 For Bitcoin withdrawals, Bitfinex specifies a minimum wait time of 12 hours. However, the typical wait time is about one to two hours.
Supported Countries
Overall, Bitfinex services are available to clients from most countries around the world except for the following countries:
Bangladesh
Bolivia
Ecuador
Kyrgyzstan
And since the beginning of November 2017, Bitfinex has also stopped servicing clients from the U.S due to the challenging regulatory environment in the U.S.
Fees and Charges
Comparatively, the fees imposed by Bitfinex are relatively fair. However, it is important to note that the fees imposed by cryptocurrency exchanges are completely different from the way forex brokers charge their clients. With cryptocurrency exchanges, the fees are imposed based on the type of trade made. Buyers have imposed a higher fee than sellers as buyers are considered as taking liquidity away from the market. The opposite is true of sellers as they are seen as providing liquidity to the market.
In terms of the fees and charges that are applicable at Bitfinex, "Takers" (those who take up the offers) pay a fee of 0.2%. For investors who place trades (Makers), they are charged a fee of 0.1%. In cases where the trading volume exceeds $7.5 million, the Makers fees are entirely waived. Takers fee, on the other hand, can be as low as 0.1% when there is sufficient volume. For short selling, there are also additional fees involved with borrowing which vary according to the cryptocurrency exchange platform peer to peer functionality. In addition, investors as a general rule are not permitted to short sell more than 70% of their entire position.
Privacy
Due to security reasons, the safety measures adopted by Bitfinex are kept secret hence making it difficult to truly assess the security level of the exchange. However, because of the hack suffered by the exchange in August of 2016, this has greatly impacted the way Bitfinex tighten its security.
Security and Verification Levels
Bitfinex now stores 99.5% of its clients' funds in cold storage. Only 0.5% of the funds are kept in hot wallets to provide the liquidity needed for the exchange. The cold storage system is geographically spread out and uses a multisig feature. Traders are now required to go through a two-level authentication process for their login and withdrawals. The first level of security is the Two-factor authentication (2FA) layer. The second layer of security is the Universal 2nd Factor (U2F) that uses a physical security key.
Customer Support
The support service at Bitfinex is available on a 24/7 basis. However, it should be noted that it is only via email. Typically, it takes up to 12 hours to receive an email reply, however, there have been cases when the reply exceeded this 12 hours threshold.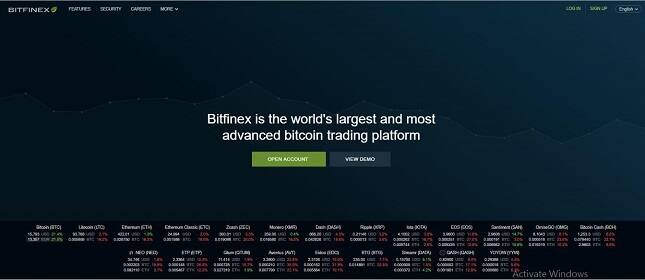 Pros and Cons
Pros
Competitive Fees
Established Company
Ethical (Paid back all losses suffered from the 2016 hack)
High Liquidity
Supports multiple order types
Cons
US Clients not accepted
Not transparent
FAQ
Where is Bitfinex based at?
Bitfinex's office is headquartered in Hong Kong.
How do I fund my account at Bitfinex?
Currently, you can fund Bitfinex account with cryptocurrencies as well as Fiat currencies such as USD, EURO, GBP and JPY .
How long does a withdrawal normally take at Bitfinex?
Bitfinex specifies a maximum withdrawal time of 12 hours. However, the typical withdrawal time is very much less being one or two hours.
For the security measures, Bitfinex uses several layers of security measures for different areas of their website. In terms of fund security, 95% of the clients' funds are kept in cold storage. Data are now kept is a new and more secure server with an expanded security team to oversee the security of the server. In addition, the security is regularly tested by Hacktive Security.
No, Bitfinex is not a scam. It has been operational since 2012. Today, it is one of the world's largest exchanges by trading volume.
Bitfinex Conclusion
The hack of November 2016 suffered by Bitfinex which resulted in a loss of 120,000 BTC has severely shaken the confidence of customers in Bitfinex. The hack is considered the second largest hack (after the Mt. Gox hack) in the history of Bitcoin. Nevertheless, Bitfinex has taken steps to rectify the loss of confidence by paying back the losses suffered by its customers. Since April 2017, every dollar stolen has been fully reimbursed by Bitfinex. This has gone a long way in helping to restore the confidence customers has in Bitfinex. In terms of trading volume, Bitfinex still has the largest volume and is known in the industry for providing the lowest fees.
Bitfinex
Features
Coins Available
Bitcoin

Ethereum

Litecoin

Ripple

Dash

EOS

Bitcoin Cash

NEO

Ethereum Classic

Monero

Zcash

OmiseGO

Bitcoin Gold

Qtum

TRON

0x

Stellar

FunFair

Augur
Accepted Countries
Australia

Cameroon

Chad

Dominica

Canada

Denmark

France

Greece

Haiti

Iceland

Libya

Mexico

Nepal

Belize

Romania

Cape Verde

Senegal

Sri Lanka

United Kingdom

Eritrea

Gambia

Indonesia

Lebanon

Angola

Malta

Bahamas

Benin

Chile

Ghana

Gibraltar

Grenada

Serbia

Guinea-Bissau

Tonga

Kenya

Finland

Namibia

Oman

Jamaica

Palau

Solomon Islands

Kyrgyzstan

Tunisia

Montenegro

Peru

Sweden

Yemen

Trinidad and Tobago

Bahrain

Belarus

Bulgaria

Colombia

Cuba

Cyprus

Algeria

Burkina Faso

Cambodia

Kuwait

Russian Federation

Saint Lucia

South Sudan

Tanzania

Turkey

Virgin Islands, British

Japan

South Korea

Malawi

Maldives

Netherlands

Botswana

Qatar

Saint Kitts and Nevis

Saint Vincent and the Grenadines

Slovenia

Sudan

Taiwan

Tuvalu

Vatican City

Uruguay

Malaysia

Moldova

Nauru

Papua New Guinea

Zambia

Andorra

Bolivia

Afghanistan

Congo

Cote d'Ivoire

Laos

Dominican Republic

Mauritania

Egypt

Gabon

Morocco

Uganda

Nigeria

Swaziland

Vietnam

Austria

Barbados

Bosnia and Herzegovina

Comoros

Estonia

Djibouti

Equatorial Guinea

Fiji

Ethiopia

Mali

Hong Kong

Ireland

Italy

Philippines

Macedonia

Poland

Madagascar

Sierra Leone

Vanuatu

Portugal

Panama

Saudi Arabia

Timor-Leste

Samoa

Albania

Burundi

Guinea

Iran

Armenia

Bangladesh

Belgium

Kiribati

Lithuania

Bhutan

Mongolia

Cayman Islands

Myanmar

Niger

Rwanda

Sao Tome and Principe

Slovakia

Thailand

Czech Republic

United Arab Emirates

Ecuador

Germany

India

Liberia

Liechtenstein

Luxembourg

Marshall Islands

Monaco

Mozambique

New Zealand

Pakistan

Togo

Uzbekistan

Venezuela

Zimbabwe

Antigua and Barbuda

Croatia

Argentina

Guyana

Kazakhstan

Lesotho

Central African Republic

Norway

Paraguay

San Marino

Spain

Suriname

Switzerland

Tajikistan

Guatemala

Honduras

Iraq

Mauritius

Nicaragua

Singapore

Somalia

Azerbaijan

Brazil

Brunei

China

Costa Rica

El Salvador

Georgia

Hungary

Israel

Jordan

Latvia

Micronesia

Seychelles

South Africa

Turkmenistan

Ukraine

Isle of Man

Kosovo
Payment Method
Deposit Options
Wire Transfer, Cryptocurrency
Withdrawal Options
Wire Transfer, bitcoin
Company Information
| Exchange Details | Info |
| --- | --- |
| Headquarters Country | Hong Kong |
| Foundation Year | 2012 |
| Type | exchange |
| Trading Allowed | Yes |
Trade With A Regulated Broker