ADP Jobs Report Reveals an Economic Slowdown, a Bullish Factor for Gold
Published

: Aug 30, 2023, 22:22 UTC
•
3
min read
As of 5:55 PM EDT, gold futures basis the most active December contract is up $4.80 or 0.24%, or 0.20%, and fixed at $1970.40.
August ADP Report
ADP released its monthly private sector employment report which revealed that an additional 177,000 jobs were added in August and that personal income was up 5.9% when compared to the previous year. This report comes after the jobs opening report by the Bureau of Labor Statistics which showed 8.3 million positions remained unattended. The report also revealed that the number of individuals who quit (quit rate) has slowed to a level of 2.3%, to levels not seen since before the pandemic.
According to Ian Shepherdson of Pantheon Macroeconomics, "The quits rate, which is a much better guide to future wage growth than the openings-to-unemployed ratio, clearly signals sharply slowing wage growth, consistent with an array of other indicators. Given that the full effects of the Fed's tightening to date is yet to work through into the labor market, this suggests to us that any further rate increases would be overkill."
The ADP's monthly report is released on Wednesdays, 2 days before the release of the government's nonfarm payroll report. These two reports will occur before and after tomorrow's PCE index report.
Today's jobs report came in well under expectations and much softer than the previous month of July. The July ADP report for June was revised upward recently, revealing that 371,000 new jobs were added.
Anticipation Builds for PCE Index Release and Federal Reserve's Interest Rate Decision
Market participants and analysts are waiting for Friday's release of the PCE (Personal Consumption Expenditures) index. Collectively these three reports will have an impact on the data-dependent Federal Reserve. Currently, it is widely accepted that the Federal Reserve will leave their terminal interest rates (fed funds) unchanged at the September FOMC meeting. According to the CME's FedWatch tool, there is a 90% probability that the Federal Reserve will maintain its interest rate between 5 ¼% and 5 ½% and a 10% probability that the Fed will raise rates by ¼%.
Gold Futures Maintain Tepid Range as Job Opening Softening Spurs Price Surge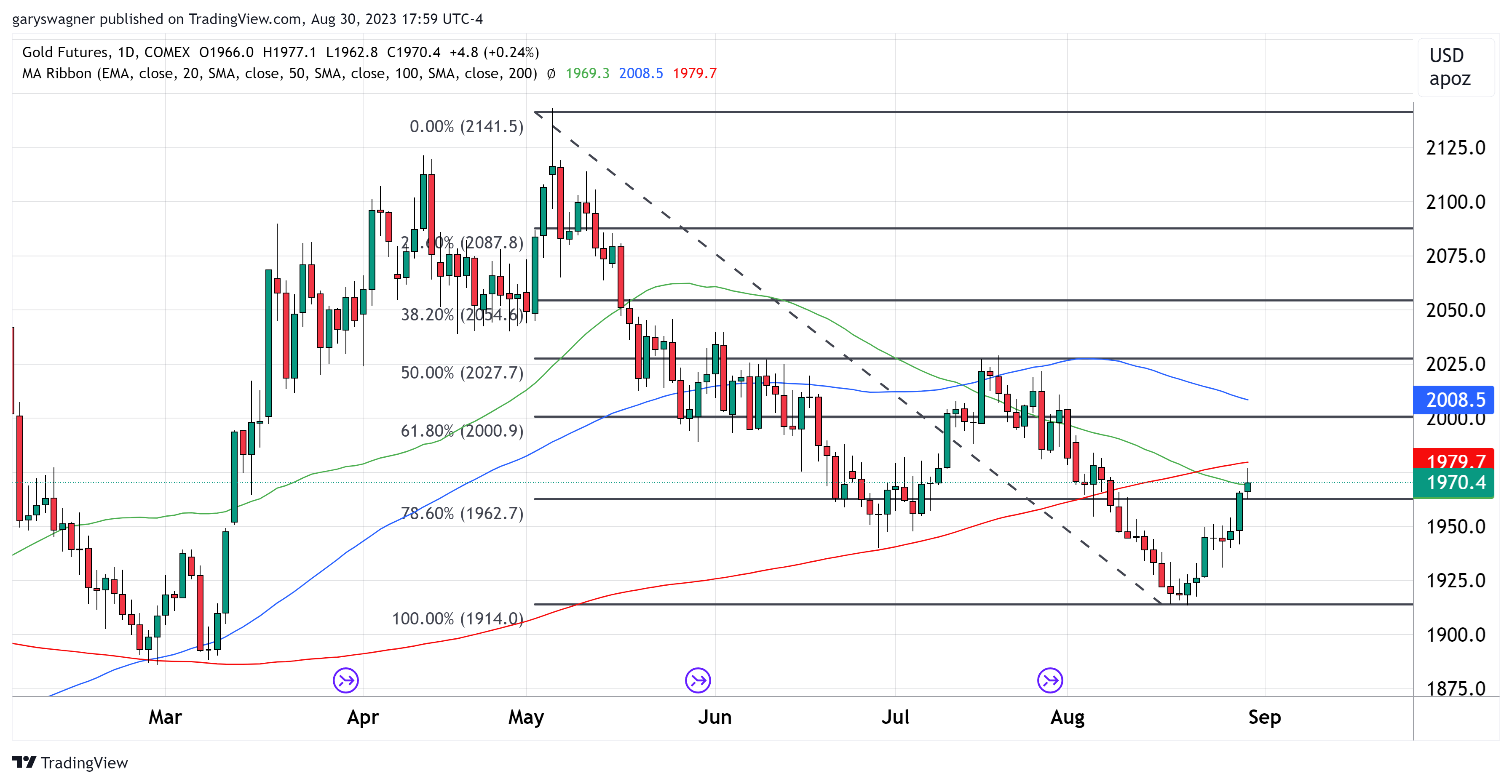 The range in gold futures on Wednesday, Thursday, and Friday of last week was tepid with a defined intraday high on all three days at approximately $1950 to $1955. Yesterday's report which revealed a softening of job openings resulted in a surge in moving gold of approximately $20, today gold had a fractional gain when compared to yesterday of approximately $5.00.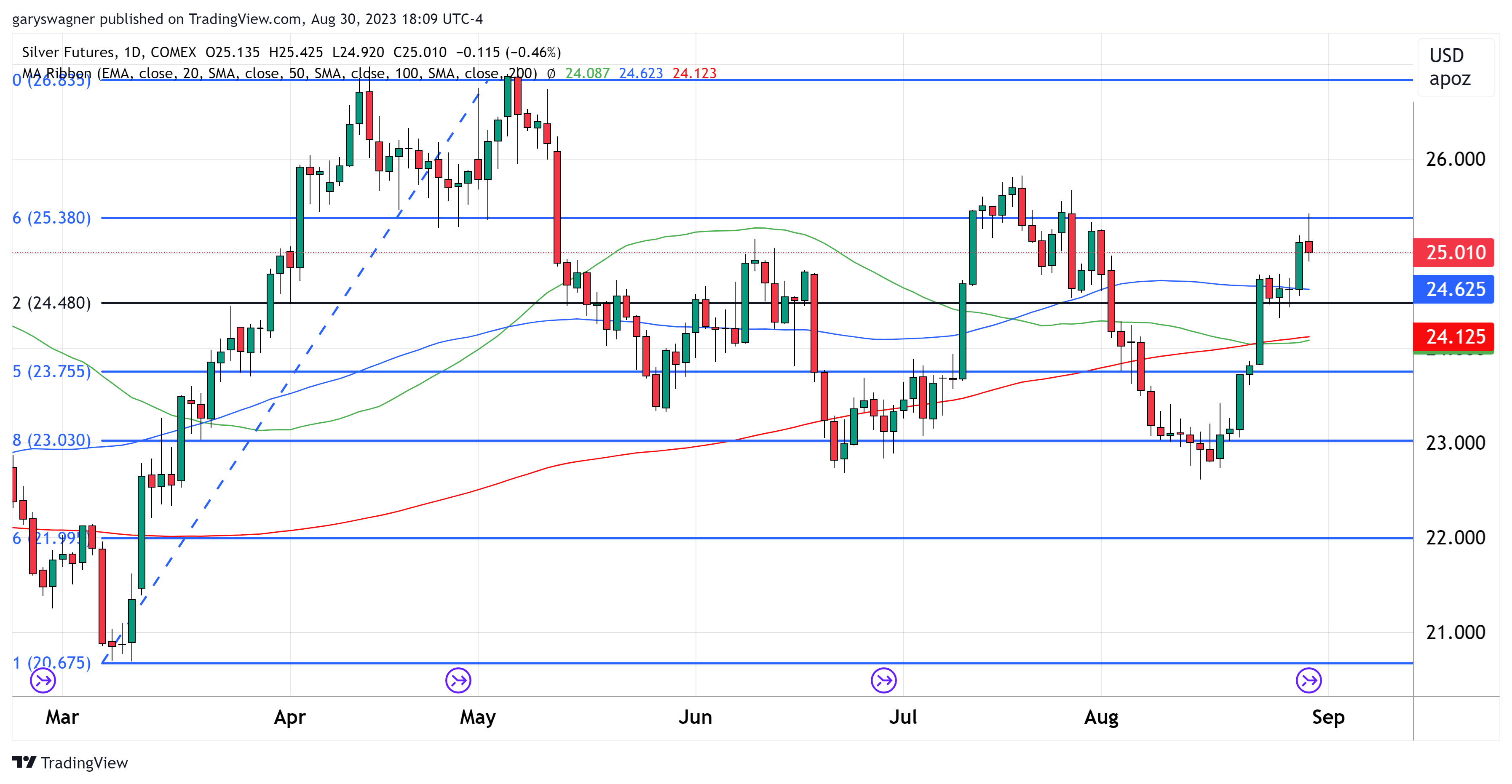 As of 5:55 PM EDT, gold futures basis the most active December contract is up $4.80 or 0.24%, or 0.20%, and fixed at $1970.40. Silver futures switched the most active contract month from September '23 to December '23 after New York closed yesterday, and today traded down by $0.11, or 0.46% taking the most active contract to $25.01. Lastly, the dollar continues to soften trading lower for the last three consecutive days. Today the dollar lost 0.30% and the index is currently fixed at 103.174.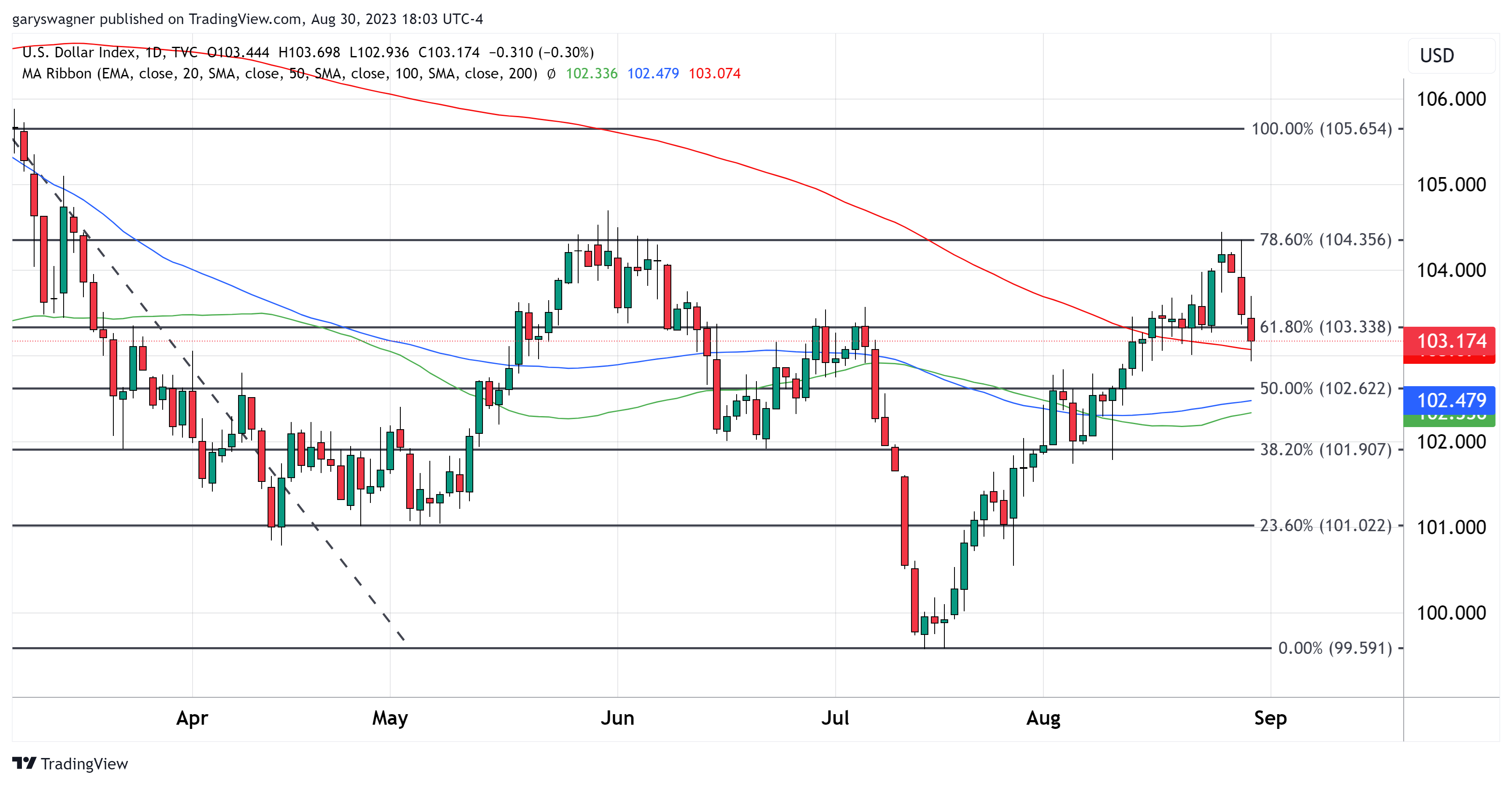 For those who would like more information simply use this link.
Wishing you as always good trading,
Gary S. Wagner
Don't miss a thing!
Sign up for a daily update delivered to your inbox
Sponsored Financial Content