US Stock Market Overview – Stocks Rally Led by Energy Shares Following Tanker Attacks
Inflation in the US continues to ease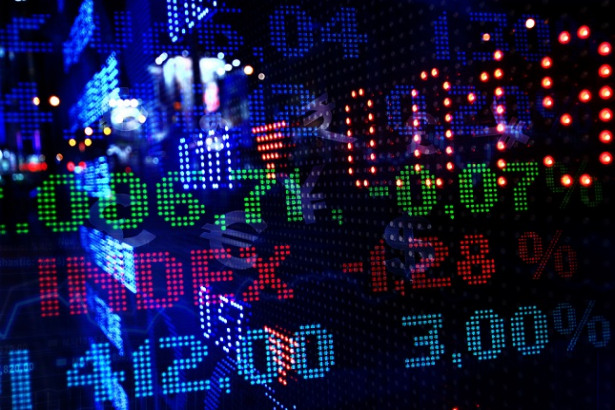 US stocks moved higher on Thursday, driven higher by a rebound in Energy shares. Oil prices surged more than 2%, as the Trump Administration announced that it believes that Iran is responsible for attacks on two oil tankers in the Gulf of Oman.  The CEO business roundtable outlook fell by 5.7 points in the Q2, while import prices came in at the lowest level seen in the past 5-months. US jobless claims edged higher but remain at multi-decade lows. Sectors were mixed, led higher by Energy shares, Utilities bucked the trend. American Airlines was the best performing stock in the S&P 500 index rising 6.53%.
Mining shares rose on Thursday as gold prices rallied along with oil as two oil tankers in the Gulf of Oman were attacked. The incidents sent oil prices higher by slightly more than 2%, reigniting fears of trade disruptions in the Strait of Hormuz, through which over a third of the world's seaborne crude oil is shipped.
US Yields Continue to Slide
US yields continued to move lower on Thursday following softer than expected import prices. This followed a weaker than expected US consumer price index released on Wednesday and a softer than expected increase in producer prices.
CEO Economic Outlook Fell
CEO Economic Outlook Index fell by 5.7 points in the Q2 to 89.5, according to the Business Roundtable. It also marked the fifth straight quarter of declining optimism. Capital expenditure plans, CEO plans for hiring and expectations for sales also fell from the previous quarter.
Import Prices Decline for 5th Consecutive Month
The Department of Labor reported that import prices fell by the most in five months in May amid a broad decline in the cost of goods. The Labor Department revealed that import prices dropped 0.3% last month, the biggest decline since last December. Data for April was revised down to show import prices rising 0.1% instead of climbing 0.2% as previously reported. Expectations were for import prices to decline by 0.2% in May. On a year over year basis, import prices fell 1.5% after decreasing 0.3% in April.
Jobless Claims Rose
The Labor Department reported that jobless claims rose 3,000 to 222,000 for the week ended June 8. Data for the prior week was revised to show 1,000 more applications received than previously reported. Expectations were for claims to decline to 216,000 in the latest week. The Labor Department said no states were estimated. While layoffs remain relatively low, the third straight weekly increase in claims suggests some softening in labor market conditions. The four-week moving average of initial claims, considered a better measure of labor market trends as it irons out week-to-week volatility, increased 2,500 to 217,750 last week.