US Stock Market Overview – Stocks Rally to End Shortened Week, Retail Sales Surge
Energy shares are weighed on by lower natural gas prices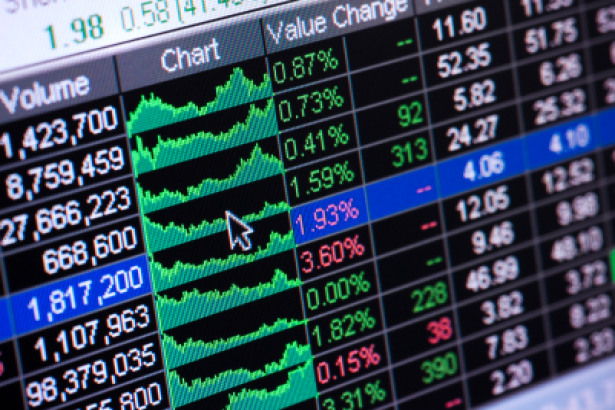 US stocks moved higher on Thursday, ahead of a long holiday weekend. Sectors were mixed, buoyed by Industrials and Healthcare, Energy and Financials bucked the trend. All three major averages settled in the black on Thursday. The best performer was the Dow Industrial average which rallied 0.42%. US Retail Sales came in stronger than expected, rebounding sharply from the prior month. Jobs data continued to point to a stronger employment market, as jobless claims dropped to a 50-year low. Energy producers which have exposure to natural gas prices continue to decline in tandem with natural gas prices which have hit a 3-year low.
Jobles Claims Decline to 50-year Low
The Labor Department reported on Thursday that initial claims dropped 5,000 to 192,000 for the week ended April 13, the lowest level since September 1969. Data for the prior week was revised to show 1,000 more applications received than previously reported. Claims have now declined for five straight weeks. Expectations were for claims to rise to 205,000 in the latest week. The four-week moving average of initial claims, cfell 6,000 to 201,250 last week, the lowest reading since November 1969.
Retail Sales Rise More than Expected
US retail sales surged in March at the fastest pace since late 2017, driven by clothing sales which increased by 2%. The Commerce Department reported that headline retail sales increase by 1.6% from February, the strongest increase since September 2017. Expectations were for retail sales to increase by 1.1%. Excluding autos and gas, retail sales increased by a still solid 0.9%. Expectation were for ex-auto sales to climb by 0.6%. Sales at gas stations climbed 3.5% in March, while spending at auto dealers jumped 3.1%.
Energy Shares Drop as Natural Gas Tumbles
Energy producers continued to experienced headwinds as natural gas prices dropped 3.5% in the latest week. Falling Asian natural gas prices and a larger than expected build in inventories weighed on natural gas producers. The EIA reported that natural gas inventories were 1,247 Bcf as of Friday, April 12, 2019. This represents a net increase of 92 Bcf from the previous week. Expectations were for a 72 Bcf build.
Two New IPOS Surge
Two New IPOs surged on Thursday, which shows that the market is relatively strong. Pinterest's stock opened up 25% from its initial-public-offering price, in one of the most anticipated offerings of a year. Pinterest priced its IPO at $19 a share two dollars above its expected range, giving the company a valuation of $12.6 billion on a fully diluted basis. Shares of Zoom opened up at $65, about 81% above their IPO price. At its IPO price, Zoom has a fully diluted valuation of more than $10 billion.