Gold Near 10- Month High On Weak US Dollar
precious metals trade positive on weak USD but increased appetite in broad market continues to limit upside move.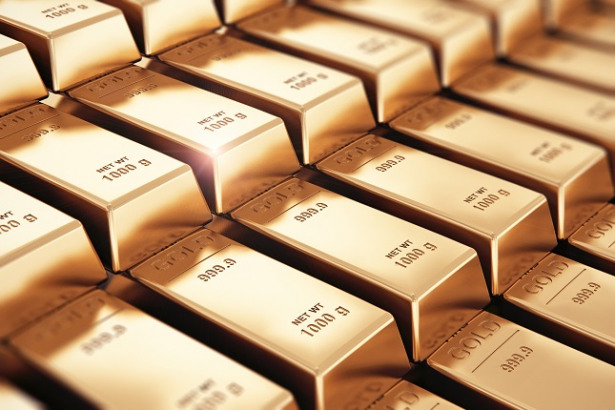 Precious metals are trading positive in broad market today owing to weak US Dollar. However, upside move began facing resistance during European market hours as Dollar slightly gained strength owing to optimism surrounding Sino-U.S. trade talks. US Greenback on Friday took a serious dovish blow and saw sharp decline owing to comments from US Fed members who hinted at dovish stance on rate hike plans for the year and on news of US President Donald Trump's declaration of national emergency for diverting funds to his border wall project. Weak US macro data added to dovish influence on USD last Friday and the currency remained near Friday's lows owing to holiday in US markets.
Sino-U.S. Trade Optimism Limits Precious Metal Gains
However, as trading session resumed today optimism surrounding Sino-U.S. trade talks boosted risk appetite in broad market and also boosted Dollar's strength in broad market despite cues from US market dampening Dollar's momentum in broad market. Weaker US dollar is positive for Greenback denominated precious metals as it increased participation from emerging markets and investors with other currencies owing to low exchange rates. Weak USD led to yellow metal hitting 10-month highs in broad market today. As of writing this article, spot gold XAUUSD is trading at $1329.47 per ounce up by 0.24% on the day having hit an intra-day high of $1330.49 per ounce earlier today. Meanwhile, US Gold futures GCcv1 were trading at $1332.10 per ounce up by 0.75% on the day.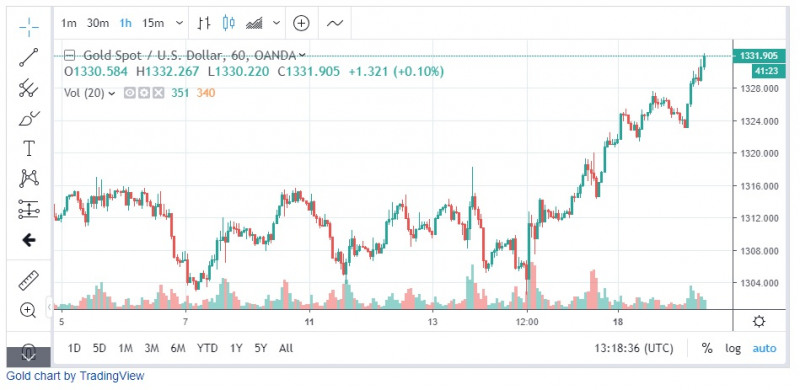 Spot Silver XAGUSD is trading at $15.82 per ounce up by 0.11% on the day. Crude oil continues to trade positive in broad market supported by Sino-U.S. trade talk optimism. OPEC's production cut also continues to underpin crude oil bulls in broad market as trade talks between two nations resume today in Washington, U.S.A. However, there is chance for crude oil price to decline below as headlines suggest that Russia is likely to break away from OPEC cartel's production and supply reduction agreement boosting its output as argument between two nations escalate over little reduction of crude production from Russia. As of writing this article, spot crude oil WTIUSD is trading at $56.09 per barrel up by 0.27% on the day.