Bitcoin And Ethereum Daily Price Forecast – Crypto Bulls Fundamentally Supported For Now
Bulls continue to trade positive as speculative headlines continues to provide some level of fundamental support for now.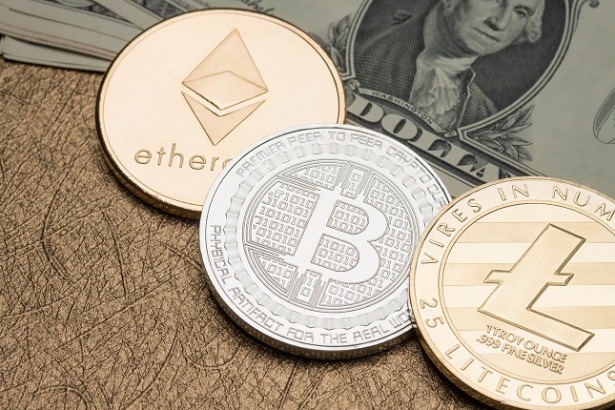 Cryptocurrency market continues to remain buoyant for the third consecutive session today. While the market lacks clear fundamental support to sustain positive price rally, headlines driven momentum finds additional support from positive investor sentiment. This has helped the Bitcoin and major legacy crypto coins trade steady in the broad market. This price rally is a happy scenario for the crypto market as it continues to inspire hopes of possibility for a further upside move in near future. Cryptocurrency market, unlike fiat market, does have any single economy or government backing the strength of digital currencies and assets traded in the market and any price activity is purely inspired by speculation. In a market where decentralized assets are traded, speculation and high impact headlines/event go hand in hand in controlling price action of the assets.
Bitcoin Positive On Headlines Driven Momentum
When speculation comes into fruition and headlines of same hits market, depending on the impact of event it provides fundamental support in form of either bulls or bears. The only thing of worry for the bulls would be the fact that the market lacks trigger to move further high in the price chart which keeps the possibility for sharp declines open in the market. The news in circulation today that helped Bitcoin and legacy crypto coins stage positive price action is the report stating that NASDAQ, one of world's biggest stock exchange company announcing plans to include both Bitcoin (BTC) and Ethereum (ETH) to its renowned global data service sometime this month. As of writing this article, BTCUSD pair is trading at 3610.2 down by 0.46% on the day while ETHUSD pair is trading at 121.85 up by 0.43% on the day.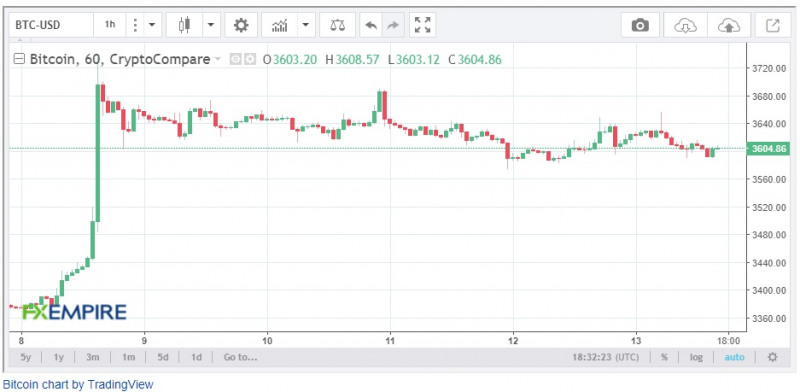 According to the report, NASDAQ has partnered with New-Zealand based blockchain data research company Brave New Coin to create indices that will feature real-time liquidity data under indices BLX and ELX. This news comes shortly after SEC announced its readiness to approve Bitcoin ETF's once required conditions are met. NASDAQ is a reputed firm in a global level and the debut of cryptocurrency indices in the exchange which is expected to feature real-time data and the possibility of CBOE getting their ETF approved is bringing more retail investors to crypto market and this has helped maintain steady positive price action. However, these headlines are still in the speculation phase and yet to see actual debut in the market. Given current investor sentiment, Bitcoin and other major legacy crypto coins are expected to continue trading positive for rest of today's trading session.
Please let us know what you think in the comments below