Bitcoin and Ethereum Price Forecast – Its More Of the Same in the BTC Market
Published

: Oct 26, 2018, 07:39 UTC
•
2
min read
The prices seem to have been caught in a time warp as the moves have been getting slower and lower over the last few weeks
The BTC market does not have much to show over the last 24 hours as the prices continue to trade around the $6400 region and the developments in the various parts of the world seem to have had little impact on the prices so far. The market does not seem to be able to find too many takers at this point of time and that is the reason for the tight ranging that we are seeing in the market over the last few weeks. It is unlikely to change character anytime soon as the bulls are unable to make much of a headway and are looking towards the rest of the traders to help them with their cause.
BTC Prices Consolidate
The other traders seem to be worried about the lack of volatility and the lack of liquidity as well and this has led to a dangerous cycle in the markets where the traders are staying away due to the lack of liquidity while this has in turn led to worsening liquidity in due course of time. It appears as though there is no end to the cycle at this point of time and the market seems to be caught in a time warp as a result of which it is unable to move in either direction anytime soon.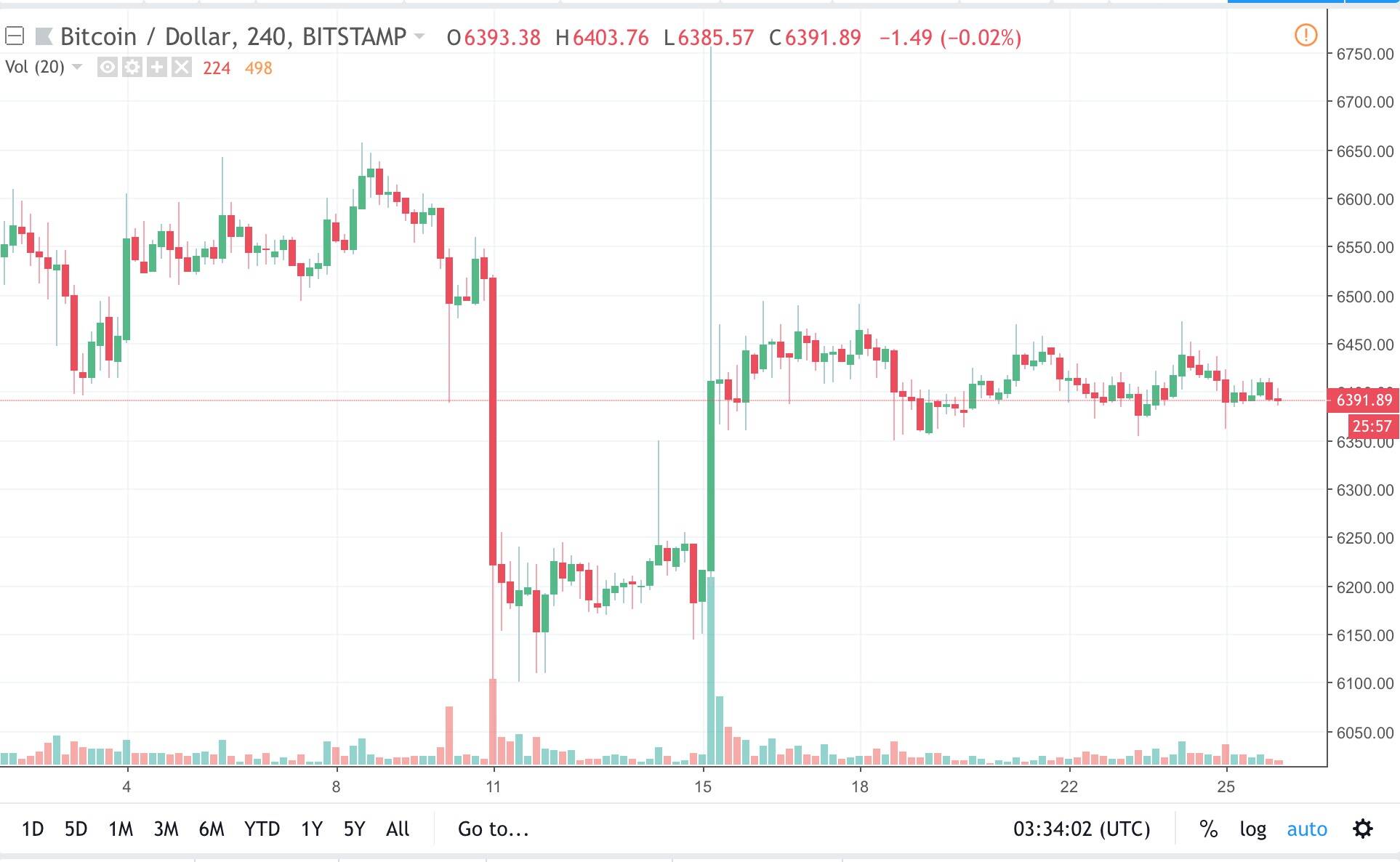 Bitcoin 4H
The ETH market also suffers due to a lack of attention and when the BTC market itself is suffering due to such issues of liquidity, then there is not much surprise on the altcoins suffering in the process and ETH is no exception in such a situation. We are likely to see the ETH market and the prices continue this trend for the short term.
Forecast
Looking ahead to the rest of the day, we do not see any changes to the existing script and we are likely to see more of the consolidation and the ranging as the machines and the robots are likely to dominate the markets for now. This seems to be the trend that has set into the markets for the short and medium term.
Don't miss a thing!
Sign up for a daily update delivered to your inbox
Sponsored Financial Content