USDCAD on Bearish Slump Post Negative EIA Data
The USDCAD pair falls on the back of CAD strength
The pair has erased gains made earlier this week as the price falls below 1.28 handle. Despite USD gaining momentum against major currencies it has fallen against Loonie twice in last two weeks. A modest retreat of the US dollar post mixed macro data outcome on Wednesday pushed the USD/CAD pair to 1.2777 during American market hours. The pair rebounded to 1.2835 but during the latter half of US session dropped back under 1.2800, moving toward daily lows. The pair hit lowest of two days at 1.27450 during early hours of Asian trading session and is currently trading at 1.276 price range. Loonie also received support for gain against greenback owing to positive manufacturing sales data release yesterday.
USDCAD Slides Lower
This rally in favor of loonie was initiated post a sudden drop of over 50-pips in the last hours after the Canadian government showed readiness to take the extraordinary step of reimbursing Kinder Morgan for any financial losses if it proceeds with the expansion of an oil pipeline to the Pacific. Comments from Bank of Canada Deputy Governor Schembri have promoted positive sentiment toward the CAD. Schembri stated that Canada's economy is operating "near capacity," and the BOC will have "a bit more room" to support demand without sparking inflation. This hinted at signs of a rate hikes from the BOC before end of 2018 giving strong bullish influence in CAD's favor.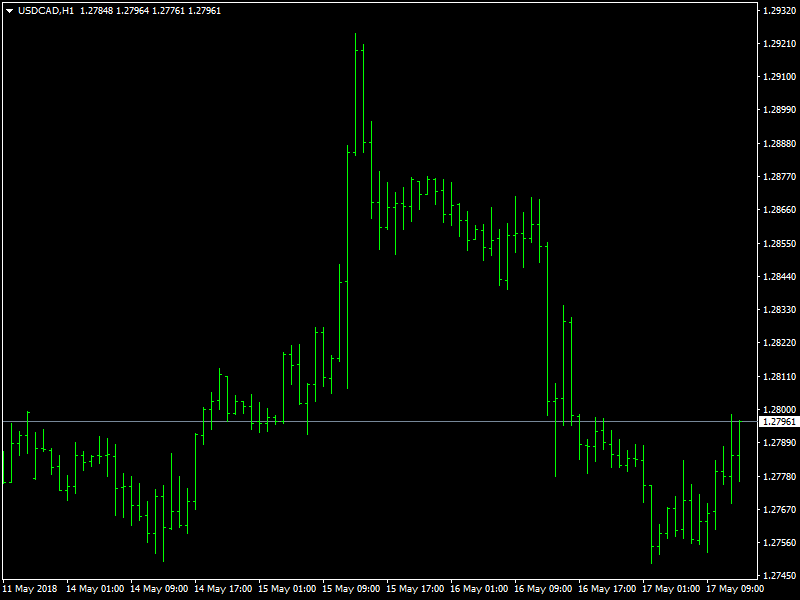 Canadian dollar being a commodity linked currency in this case linked to oil (Crude Oil) usually gains momentum when there is increase in demand for Crude Oil & when price of Crude Oil is high. As such with both Brent Crude and WTI trading above the price range of $70 per barrel, the loonie has a strong fundamental support to manage its bullish foothold over its counterpart the US greenback. However this week the US saw mixed Crude inventory data release with a positive API and a negative EIA crude inventory data is US which resulted in loonie managing to reclaim its foot hold while preventing it from making a bearish breakout pattern against the greenback. Expected support and resistance price range for the pair are at 1.2725 / 1.2697 / 1.2666 and 1.2784 / 1.2827 / 1.2876 / 1.2888 respectively.