Brokers
Ayrex User Reviews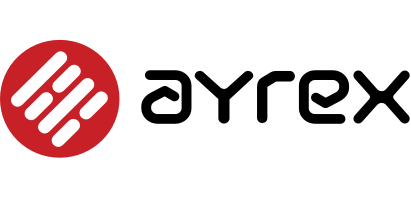 "Best Broker Ever".
The platform was so nice after the update, no lag. The speed of execution was fast. Overall, nice broker, can give it a try.
"Opening A Live Trading Account Is So Easy With Ayrex".
It takes just $5/- to open a trading account at Ayrex
Pros

:
Low minimum deposit requirement

Cons

:
Only one type of trading account offered
"Free Trading Signals".
They also provide you with trading signals to help you win more
Pros

:
Free Trading Signals provided as a standard feature

Cons

:
No mobile trading apps provided
"Features Rich Trading Platform Makes Trading Really Enjoyable".
Their "close now" helps to make my trading very flexible.
Pros

:
Enhanced trading experiences with the wide range of integrated trading features

Cons

:
Unfortunately, they don't have support for mobile trading yet
"They Offer 30% Deposit Bonus".
Their deposit bonus is useful in stretching your investment capital
Pros

:
Latest Promotion of 30% Deposit Bonus

Cons

:
You have to trade up to 40 times the amount of bonuses that you claimed
"Very Unique Trading Platform".
Their trading platform is one of the most well designed trading platforms around.
Pros

:
Robust user friendly Trading Platform

Cons

:
Limited choices of trading contracts
"Transparent Broker".
The broker operate transparently never without any information back
Pros

:
Trustworthy and professional broker

Cons

:
They don't provide localized support
"Maximum Returns Up To 89%".
The returns that they offer are on the high side
Pros

:
Lucrative Returns on Investment

Cons

:
They don't offer rebates for out of the money trades
"Obligation Free Bonus Available".
They even give out a $30 no deposit bonus
Pros

:
Generous Bonus Promotion

Cons

:
They limited the profits that you can earn trading with the free bonus
"Trading Signals Service Available".
You are also able to receive trading signals from this broker
Pros

:
Quality Trading Signals Provided to Live Account Holders

Cons

:
Options Contracts Limited to 3 Kinds only.