Brokers
Stockpair Review 2017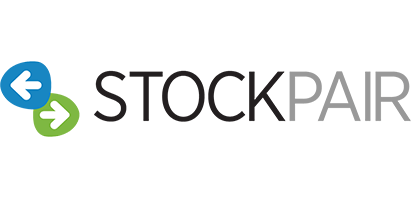 Stockpair Video Review
Stockpair is a binary options broker that specializes in offering retail financial traders a fuss free way to trade the financial markets. The unique thing about Stockpair is the fact that they specialize in pair options. In fact, Stockpair  is the innovating pioneer which introduced the concept of pair trading into the binary trading industry. Recently, Stockpair  has introduced KIKO options as another innovative way of trading binaries. With this new type of binary options, there is no expiry period. It is of little wonder that binary traders from more than 100 different countries worldwide are flocking to trade on Stockpair  Stockpair.com is operated by the Company Nextrade Worldwide Ltd,  and is regulated by the Cyprus Securities and Exchange Commission (CYSEC), license number 229/14. Stockpair.net is operated by NXB Financial Services Ltd and is regulated by the Belize International Financial Services Commission (IFSC), license number IFSC/60/346/TS/14.
FX Empire's Awards Received
| | |
| --- | --- |
| Stockpair – Most Trusted Broker 2013 | Stockpair – Best Customer Support 2015 |
Trading Platform
The trading platform which Stockpair.com uses is a patent pending proprietary trading platform. The platform is specifically designed to be simple in order to let traders trade the financial markets with ease. Traders can select what assets they want to trade from the drop down menu. Depending on their risk appetite, traders can choose invest as little as $20 or as much as $6000.
Apart from being easy to use, Stockpair.com's unique trading platform comes with a wide range of features and tools that will enhance their trading activities regardless of whether they are beginner traders or experienced traders. To cater for an increasing mobile world, Stockpair.com has also provided traders with mobile apps (iOS & Android) which they can download and let them trade while on the move.
Unique Features
Apart from the usual features such as "early close" and "Trading Sentiment Indicator, Stockpair's platform now comes with more new tools such as "Technical Analysis Charts and Trading indicator.
Technical Analysis Charts
The technical analysis charts provided by Stockpair.com comes incorporated with technical indicators such as Bollinger bands, moving average and RSI. There indicators greatly enhances the analysis which traders can make without having to resort to a third party charting package.
Trading Indicator
Another exciting unique trading innovation coming from Stockpair.com is their "Trading Indicator". This is actually a market forecast alert which is derived from technical analysis and provided by the leading financial business intelligence and data analysis company Faunus Analytics.
Utilizing real time algorithms, the trading indicators help to improve the trader's trading odds by predicting which direction an asset is likely to move in 1hr, 4 hrs and 24 hrs time frames. The strength (reliability) of the prediction is color coded on a scale from 1 to 10. Traders can then rely on this prediction to reinforce their trading decision. However, the trading indicator feature is only available for those traders holding a gold or higher trading accounts.
Trade Types
As for the types of trading contracts available at Stockpair.com, they can be categorized into Up/Down Binaries and Pair Options.
Up/Down Binaries
Up/Down binaries can be classified into classic binaries or KIKO options. Classic Up/Down binaries are the simplest type of binaries to trade with. Essentially, all traders have to do is just to determine prices will end higher or lower than the entry price upon expiry of the options.
As mentioned earlier, Stockpair.com recently introduced KIKO Options as a new form of trading binaries. KIKO options basically works in the same manner as one touch options but with one key difference. With KIKO options, traders have to determine if prices will hit the upper or lower price barrier first. If the trader determines correctly which barrier prices will hit first, his trade will expire in the money (ITM). The trade will expire out of the money (OTM) if prices hit the opposite of what the trader predicted. Because there is no expiration time for KIKO option, the trade will continue to be active until prices hit one of the predetermined price barriers.
Fixed Pairs
The outcome of a fixed pair trade is decided according to how the 2 chosen assets perform in relation to each other from the time of the option purchase to the expiry of the option.
Floating Pairs
For floating pair trades, the outcome is based on the assets' performance in relation to one another during a predetermined period. This predetermined period can be as short as a day to as long as a month. It is important to note that the floating pairs' relative performance is counted down from the beginning of the predetermined period rather than from the start of the trade entry.
Trading Accounts
At Stockpair.com, they understand that each individual trader is different and as such have different trading needs. In order to cater for a diverse clientele base, Stockpair has made available 1 type of non-premium account and 4 types of premium accounts:
Minimum deposit of $200
Minimum deposit $1000
Maximum Investment $1000 per trade
Total Investment Amount Limit $6000
0.5% Cash Back Per Month
Minimum Monthly Trading Volume for Cash Back $10,000
Minimum deposit $5000
Maximum Investment $6000 per trade
Total Investment Amount Limit $18000
1% Cash Back Per Month
Minimum Monthly Trading Volume for Cash Back $25,000
Minimum deposit $20000
Maximum Investment $10000 per trade
Total Investment Amount Limit $30000
2% Cash Back Per Month
Minimum Monthly Trading Volume for Cash Back $50,000
Minimum deposit $50000
Maximum Investment $20000 per trade
Total Investment Amount Limit $60000
3% Cash Back Per Month
Minimum Monthly Trading Volume for Cash Back $100,000
Payout Ratios
Depending of the type of option contracts, the payouts at Stockpair.com average around 80% for Up/Down binaries. With pair options, the returns can go as high as 350%.
Customer Support
The customer support services at Stockpair.com are excellent with services available in multiple languages. Their website also supports 11 different languages making it easy for non-English speaking traders to understand what they are doing. Contact with the support representatives can be done through email, live chat and phone. For the benefits of their traders, Stockpair.com also provide them with 7 localized telephone numbers for them to call for support.
Pros
Innovative Products
Quality Customer Support
Reputable Broker
User Friendly Platform
Wide range of Advanced Trading Tools
Cons
High Minimum Initial Deposit Requirement for Premium Accounts
High Monthly Minimum Trading Volume to claim the Cash Back Incentive
Limited choices of trading contracts
Conclusion
There is no doubt that Stockpair is a forward thinking binary options broker. They have consistently demonstrated that they are at the forefront when it comes to innovations for binary options trading. With their flexible trading accounts, anybody can start trading at Stockpair.com.