DAX Index Daily Price Forecast – DAX On Path To Breach 11000 Handle
Positive investor sentiment and risk on trading activity are expected to help DAX scale back above 11000 price level.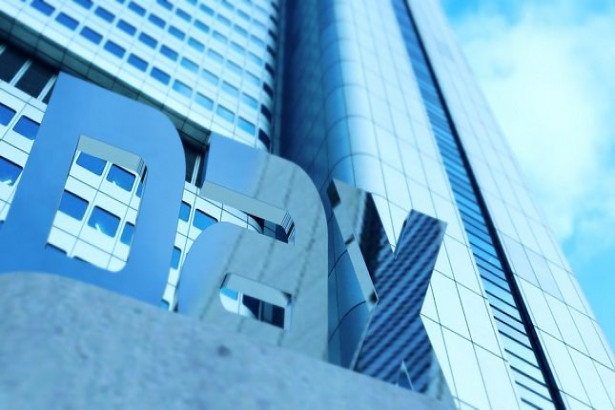 Germany's DAX index closed positive yesterday despite opening in red over profit booking activities and cues from international market as increased risk appetite in broad market helped the bulls recover from intra-day lows and stage significant upward price action. While ECB meeting minutes was slightly dovish highlighting concerns of global economic slowdown and its impact on European markets and hinting at plans to keep interest rates unchanged through summer of 2019 it had little impact on market performance as optimism surrounding Sino-U.S trade talks and weak US Greenback in broad market helped equities in all major European market close positive yesterday. While profit booking activity erased most of gains made in early week, risk appetite among global investors which has remained prevalent across the week helped German equities stage sharp recovery during late European market hours.
ECB Minutes Had Little Influence On Price Action
Increased risk on trading activity and cues from US market helped DAX index erase most of loss from early trading session and move back near 15-session high's near end of European trading hours. All three major German indices closed in green yesterday with DAX, MDAX and TECDAX up by 0.26%, 0.30% & 0.67% on the day respectively. Out of 778 equities listed in Frankfurt stock exchange 371 stocks closed in  Green yesterday with stocks from Food & Beverage and Utilities sector seeing major upside price action. USD's weakness following Fed Chair Powell's speech last night and increased risk on trading activity in Wall Street gave Asian markets bullish cues at start of the day. Equity markets got further positive influence on news that Chinese Vice President Liu He will visit US later this month for further high level trade talks between nations.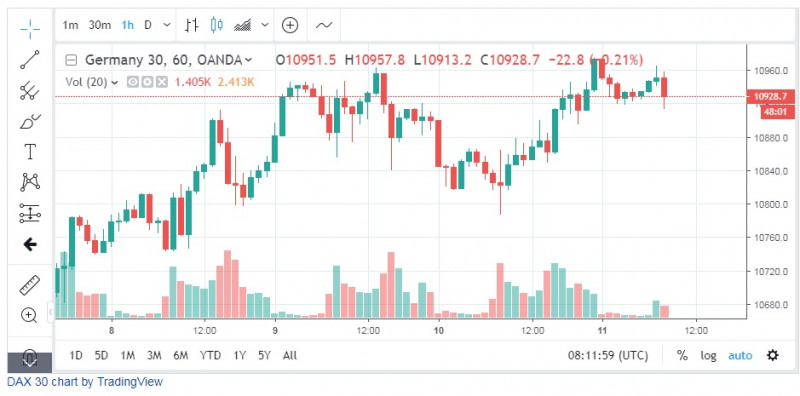 Risk on trading activity supported by market bulls on news driven momentum helped major Asian indices close for the day with more than 0.50% increase in value. Positive cues from both Asian & U.S. markets are expected to help trade dependent German market trade positive during today's market hours. DAX futures trading in international market up by 0.46% ahead of European market hours and given DAX's performance yesterday and positive investor sentiment in market German equities are expected to continue positive price action on last trading session of the week and DAX is expected to continue sharp upside price action with possibility to breach 11000 handle in today's market hours.