GBP/USD Daily Price Forecast – Cable Combats To Uphold The 1.1310 Levels Amid Flextension
The cable is struggling to maintain the upper levels as there is no confirmed date for Brexit. However, the GBP/USD traded above the significant 100-day SMA showing bullish stance.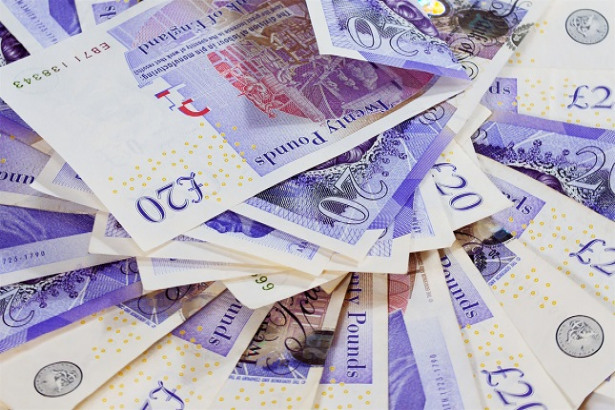 After the approval for a longer than expected Brextension, the Pound Sterling showed less reaction during the last day's North American session.
However, the cable dropped landing near 1.3080 post-FOMC dovish meeting minutes. The pair then continued to morph upwards gradually maintaining proper dips after every continuing rise. The GBP/USD later touched and bounced back from the strong resistance of 1.1308 level.
EU has granted the UK with an extended period to exit the consortium until October 31. A Flexible Brexit extension directly alludes that the EU wants the UK to come up with a deal done as early as possible. Nevertheless, Uncertainties remain intact as EU elections dates are approaching nearer.
On the US Dollar Index front, after the previous day's slump following the release of the FOMC meeting minutes, the index sustained near the same lower vicinity of 96.88/96 levels. USD Index movements need a closer watch as some crucial US events line up on the event calendar for the day.
Key GBP/USD Influencing Events:
12:30 GMT (Mid volatile)
The US Department of Labor will release the following:
The March Producer Price Index excluding Food & Energy (YoY), since food and energy are more volatile than other commodities, so they are excluded. The consensus is expecting a bearish stance on the numbers to reduce by 0.1 percent than the previous.
The weekly Initial Jobless Claims from April 5 and the analysts are predicting the numbers to come around 211K. The previously released claims were 202K. This index will calculate the total number of people who are new in availing unemployment benefits.
The Counting Jobless Claims from March 29 will calculate the number of people unemployed and existing holders unemployment benefit. The market analysts are expecting a higher reading this time to come around 1.738 million than the previous 1.717 million.
Technical Analysis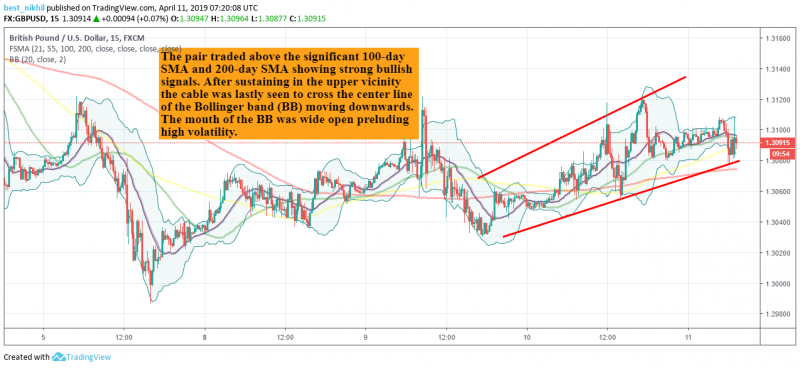 The pair continued to stay uptrend during the Asian trading session. The cable was drifting above the major 100-day Simple Moving Average (SMA) and 200-day SMA, developing a bullish stance on its future movements. On the upside, there remains a strong resistance of 1.3120 level to breach if uptrend continues. The pair had spent most of the time drifting near the upper region of the Bollinger Bands (BB) and at 06:30 GMT the cable moved to the lower portion signaling a minor correction on a shorter term.