Positive Spike in Equity Market Pressured Gold Bulls, US Futures Fall Ahead of the FOMC Meeting
Gold prices edged lower on Wednesday as equities and the dollar gained amid waning risk-averse sentiment and strong reports. US Futures point to a lower open ahead of the FOMC meeting.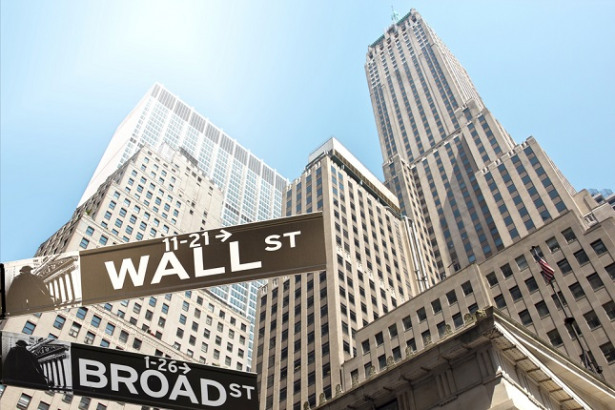 Gold prices edged lower on Wednesday as equities and the dollar gained amid waning risk-averse sentiment and earning season coming into investor focus across key global markets, as trader await minutes from the U.S. Federal Reserve's latest policy meeting for fresh clues on the pace of interest rate hikes. The firming in equities and the dollar has led to the market discounting U.S. President Donald Trump's latest criticism of the Fed, which should have otherwise been supportive of gold. US futures trade lower before the market opens on US-Saudi tension and ahead of the FOMC minutes tonight at 18:00 GMT.
The Fed raised interest rates last month for the third time this year and said it planned four more increases by the end of 2019 and another in 2020. If the FOMC Minutes update released today signals that Fed is still on path for four rate hikes in 2019 it could greatly trim cash flow in the gold market, while a spike in US Greenback's value as a result of the rate hike will further add bearish pressure to dollar-denominated yellow metal in the broad market.
Gold Could Continue Bearish Decline Based on FOMC Minutes Update
The release of the minutes from the Fed's September policy meeting is due at 1800 GMT, today. Higher interest rates tend to boost the dollar and push bond yields up, putting pressure on the precious metals market as it increases the opportunity cost of holding non-yielding bullion. Spot Gold XAUUSD is % currently trading at $1227.11 an ounce up 0.17% on the day, while US Gold futures GCcv1 is currently trading flat at $1231.10 an ounce up 0.008% on the day. US Dollar index DXY which measures the strength of US Greenback against six major global currencies is currently at 95.15 up 0.06% on the day ahead of FOMC update. Meanwhile, spot Silver XAGUSD is currently trading at 14.697 up 0.23% on the day.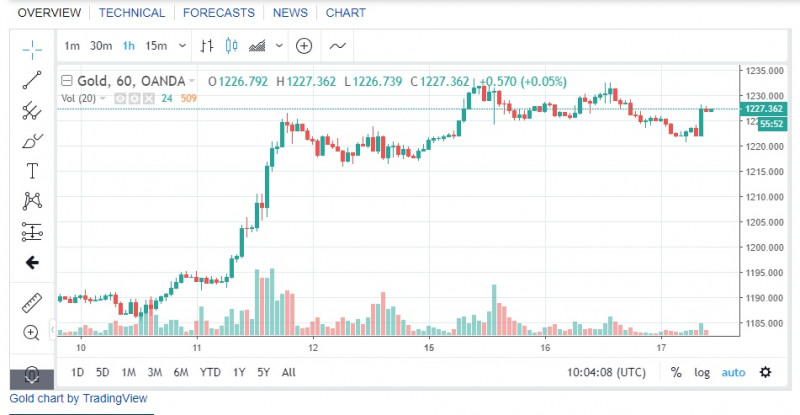 Oil prices rose on Wednesday after industry data showed a surprise decline in U.S. crude inventories and tension over the disappearance of a prominent Saudi journalist stoked supply worries. Numbers from the American Petroleum Institute surprised the market as U.S. crude oil inventories declining by 2.13 million barrels over the last week, compared to expectations of a stock build. U.S. gasoline stocks dropped by a larger-than-expected 3.4 million barrels, while distillate fuel stockpiles declined by a smaller-than-expected 246,000 barrels as per API data and investors now await inventory data from the U.S. Energy Department's Energy Information Administration which is due at 1430 GMT today. Spot US Crude WTIUSD is currently trading at $71.88/b after touching an intra-day high at $72.36/b earlier today.