EUR/USD Monthly Forecast – August 2018
The pair has been under a lot of pressure from the strength of the dollar that has been seen all across the markets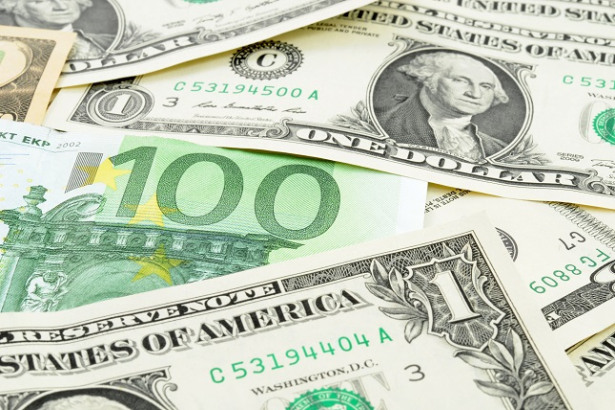 The EURUSD pair in month of July'18 saw a range bound momentum trapped within a wider price band as month long news driven market failed to provide breakout trigger and kept the pair moving in repeated triangular formation. Thus the pair could be viewed as neutral or as having made no progress in month of July. However this movement provided profit to traders of both currencies as long as they took advantage of short term news based price swings. The month of July saw major geo-political events take place such as talks on trade relations to major political events in European countries which resulted in pair moving in a range bound fashion. The first week of July saw market move in favor of Euro as the volatility was thin in US markets owing to US Independence day celebrations. On European market, immigration issue was addressed in which a solution to illegal immigration was agreed upon between German chancellor Angela Merkel and German Interior Minister Horst Seehofer which served as first bullish trigger for Euro, meanwhile global markets were tensed owing to trade tariff related issues which was proposed by US President Donald Trump to be imposed on allies including Canada, Europe and China which resulted in indecisive market movement. The last day of first week put an end to Euro's reign as US confirmed official imposition of tariff on Chinese goods which effectively created the month long resistance around 1.17912 price handle.
EURUSD Weak
The second week opened on positive note for EURO as ECB's Draghi deliver a bullish assessment of the Eurozone's economic prospects but majority of second week saw the pair make steady downtrend movement as bearish readings in macro data released across key European countries weighed down the pair and trade war woes reached a new height with Chinese government retaliating with tariff on US goods which resulted in investors hoarding USD as US Greenback has in recent times been viewed as a safe haven instrument. Another major factor which helped USD gain upper hand was Fed's Powell comment in radio interview where he mentioned that the US economy is in a "really good place" and added good times will likely last for three years, courtesy of government tax and spending programs which gave opinion that central bank is not concerned about Trump's trade wars. However NATO meeting in brussels turned sour as Trump turned defence related talks into trade related talks and blamed Germany over energy trade with Russia and US markets saw dovish Core CPI & Michigan consumer sentiment data helped limit the pair's downside movement.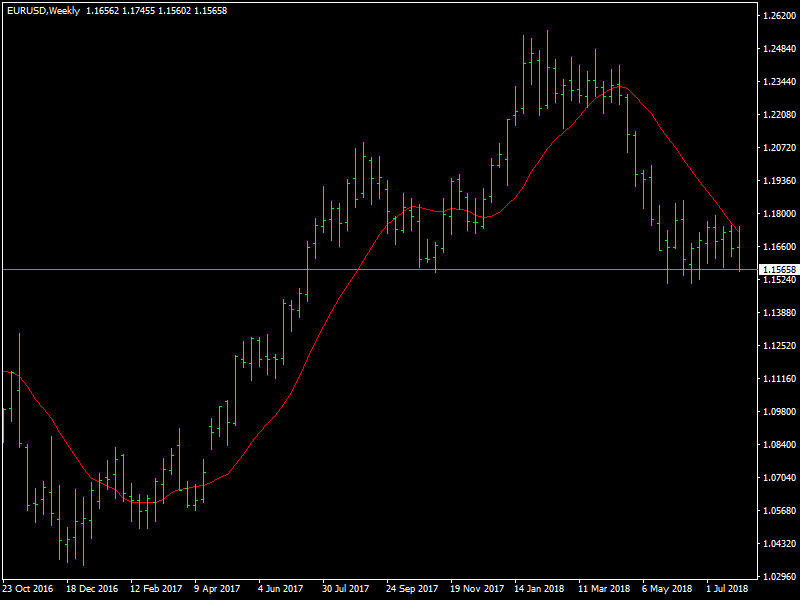 The Third and fourth weeks also saw range bound movement of pair trapped within a smaller price band inside already existing support and resistance levels. The second half of July saw pair move within 1.1575 to 1.1750 while the outer price band resistance were at 1.1526 and 1.1791 respectively. Euro managed to hold level against US Greenback for majority of third week despite disruption from profit booking activities as both sides of pair saw mixed macro data and fundamental support remained equally in favor of both currencies with USD gaining boost from Fed Chair Powell's comment that uncertainty over trade policy will not prevent the Fed from raising interest rates further while USD bulls faced resistance when President Trump Donald Trump expressed concern about the currency's strength and the Federal Reserve's interest rate increases. The fourth week of Juy mirrored momentum from previous week with each day seeing both EURO & USD made headway. US President Trump's comment on Fed rate hikes continued to weigh down USD and Euro bulls gained additional support as Trade war woes between US and Europe defused to great extent post a meeting between U.S. President Donald Trump and European Commission President Jean-Claude Juncker.
EURUSD Likely to be Supported
The pair closed for July on neutral tone as the pair closed for the month well near the price range it was when trading session began for the month. Moving forward investors were focused on first week of August which was full of major news release such as back to back central bank rate decisions across key economies of the globe and US NFP data which provide a bountiful volatility while also providing hints of medium term outlook for the currency pairs. The EUR/USD pair has gone back and forth over the last couple of months, as we continue to test the 1.15 level underneath, an area which acts as crucial support, the market is trying to break out from price band limitations which seems unlikely as the first week of August saw the pair continue to move inside existing range which suggests that the trading sessions to come forth could also see price action limited within the mentioned outer/wider price bands.