Bitcoin – Bears Eye $6,400 Levels as Negative Bias Lingers
Bitcoin makes minor gains early on, though the bulls are going to need to make a move early in the weekend to avoid a reversal of the week's gains.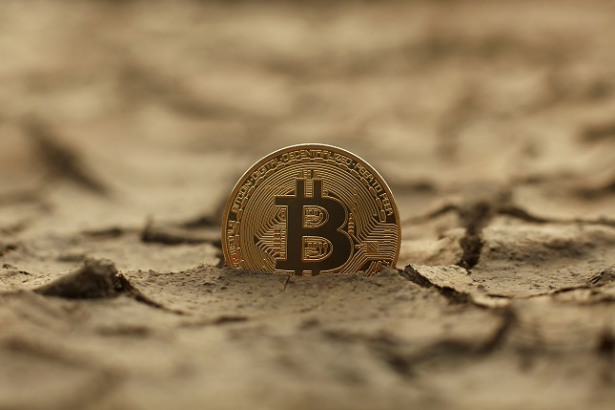 Bitcoin slipped by 1.38% on Friday, following on from Thursday's 1.81% fall, to end the day at $6,519, 3 consecutive days of losses leaving Bitcoin with just a 2.88% gain for the current week.
Thursday's late reversal continued into the early hours of Friday, with Bitcoin sliding from a start of a day intraday high $6,649.5 to $6,536.1 by the middle of the day, with the day's major support and resistance levels left untested through the morning.
A lack of support through the afternoon led to more red for Bitcoin, with Bitcoin falling through the day's first major support level at $6,526.7 to an intraday low $6,518.2 before steadying.
Having failed to breakout from the 23.6% FIB Retracement Level of $6,757 earlier in the week, sentiment towards Bitcoin has deteriorated, with Bitcoin's dominance easing to 53.7%, while the cryptomarket total market cap rises to $208.64bn, as some of the crypto majors make solid gains through the week.
Bitcoin's reversal on Friday came in spite of a lack of material news on the wires to weigh on sentiment, though a report released on the size of hacks dating back to early 2017 would not have helped, the sheer size of some of the thefts, which included this year's $534m NEM hack, a reminder of what controls governments and regulators are likely to demand as part of the G20's cryptocurrency market overhaul.
The G20's plan to vigilantly monitor the cryptomarket will undoubtedly impact exchanges and ultimately investors, with governments and regulators having frequently voiced concerns over number of hacks and the use of the funds thereafter, with North Korea considered to be active in hacking the cryptomarkets in a bid to bypass sanctions.
There's not much for the Bitcoin bulls to be positive about for now, with the lack of news on when rules and regulations will be released leaving Bitcoin in limbo, the question now being whether the SEC will move first on its Bitcoin ETF decisions next month or extend the deadline further, in the event that the G20 doesn't deliver.
Get Into Cryptocurrency Trading Today
At the time of writing, Bitcoin was up 0.16% to $6,535.7, with Bitcoin recovering from a start of a day morning low $6,511 to a morning high $6,548.4 before easing back, moves through the early morning leaving the day's major support and resistance levels untested.
For the day ahead, a move back through the morning high $6,548.4 to $6,560 levels would support a run at $6,600 levels and the day's first major resistance level at $6,606.27, while we would expect Bitcoin to continue to struggle to hold on to $6,600 levels that will likely pin Bitcoin back from a run at the second major resistance level at $6,693.53.
Failure to move through to $6,560 could see Bitcoin fall back through the morning low $6,511 to $6,400 levels to bring the day's first major support level at $6,474.97 into play, with Bitcoin unlikely to see more material losses barring materially negative news hitting.